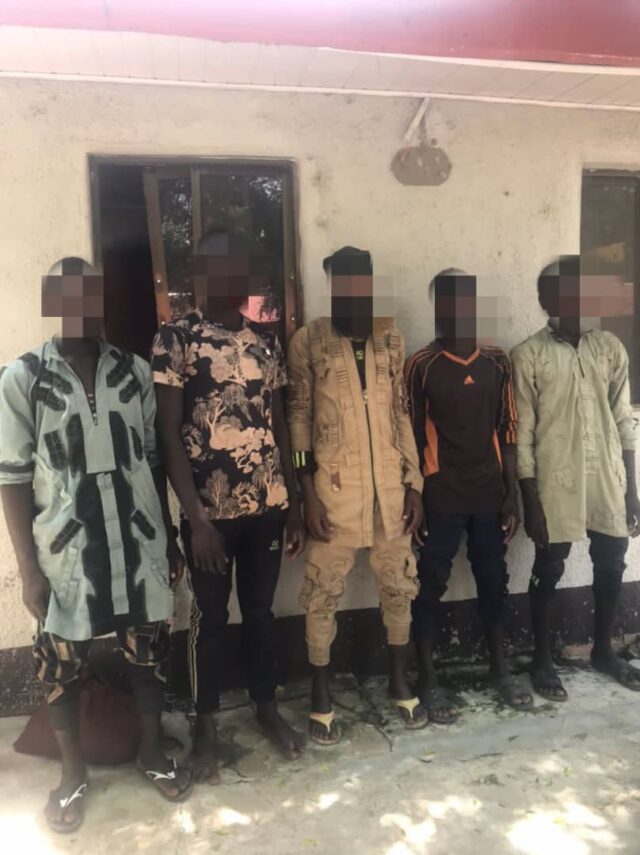 The Nigerian Army has said that over a span of two days, from 14th to 15th August 2023, four key Boko Haram commanders, 13 main fighters, and a total of 45 family members, laid down their arms and surrendered to troops of Sector 3 MNJTF in Cross Kauwa and Baga of Kukawa Local Government, Nigeria.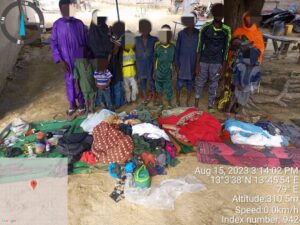 Lt. Colonel Abubakar Abdullahi, Military Public Information Officer – N'Djamena made this known in a statement issued on Saturday.
Read Also: Army Sets Date for Annual Range Classification in Gombe
He said the successful development was "In the wake of escalated kinetic and non-kinetic operations by the Multinational Joint Task Force (MNJTF), coupled with a dwindling logistic supply in Boko Haram hideouts, mass surrenders rattle Boko Haram insurgents.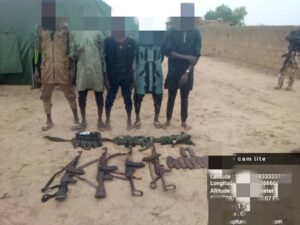 He said the items surrendered include seven AK-47 Rifles, one FN Rifle (SLR), nearly 440 rounds of assorted calibre ammunition and other essential tools of insurgency.
He added that on the inaugural day of the recent mass surrender, 14th August 2023, two commanders, nine main fighters and 21 family members yielded to the relentless operations of troops stroked by the 19 Brigade in Cross Kauwa and 403 Amphibious Brigade in Baga.
"They voluntarily surrendered six AK 47 rifles, one FN Rifle (SLR), 20 magazines (with two fully loaded), 12 rounds of 5.6 millimeter ammunition, two hand grenades, three Bandoliers, and 180 rounds of 7.62 millimeter ammunition amongst numerous items."
Read Also: MNJTF troops apprehend 900 suspected terrorists' collaborators
"The tide of peaceful surrenders continued onto the following day, 15th August 2023, when two other commanders, four fighters and 24 family members responded to the call for peace.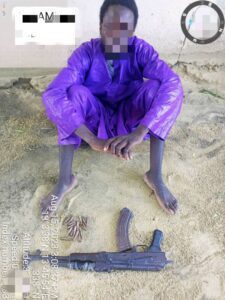 "Surrendering at the 403 Amphibious Brigade location in Baga, they submitted two AK-47 rifles, seven magazines, 99 rounds of 7.62 millimeter ammunition, two transistor radios, a cash sum of 213,800 Naira, and a variety of personal items."
In response to this major breakthrough, the MNJTF has re-echoed an urgent call to all remaining Boko Haram insurgents, urging them to embrace peace and surrender as operations intensify.
Read Also: MNJTF Troops Neutralise Boko Haram Insurgents, Recovers Large Quantity of Bicycles
He revealed that the MNJTF remains committed to fortifying the stability of the Lake Chad Basin region, emphasizing that violence is not a viable course and that surrender provides the safest route towards peace and rehabilitation.