By Abubakar Adamu
The Niger Republic Nationals Residing in Kano State Nigeria, have expressed their condemnation of the military junta's coup d'état that removed President Mohamed Bazoum's democratic government.
Read Also: Niger Coup: Concern Citizens Write Open Letter to President Tinubu
The Chairman of the Group, Lawalli Mamman Barma, in a peaceful protest on Saturday, held in Kano, appealed to the military coupists to without any conditions, whatsoever  to release President Mohamed Bazoum, his family and all other victims that allegedly  kidnapped during the military intervention conducted on 16th July, 2023.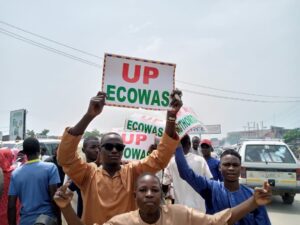 "We ask without conditions, the release of His Excellency, President, Mr. President of the Republic of, Legitimately elected by the sovereign people of Niger, as well as his family and all other kidnapped persons,"
The Chairman, while calling for the restoration of democratic leadership in Nigeria Republic, at the same time, urged ECOWAS to rescind its decision to enforce military forces in Niger, stressing that dialogue is the best approach to resolve conflict than military confrontation.
Read Also: Niger Coup: Concern Citizens Write Open Letter to President Tinubu
The Group further commended President Mohamed Bazoum over his plans to enhance economic development of Niger Republic.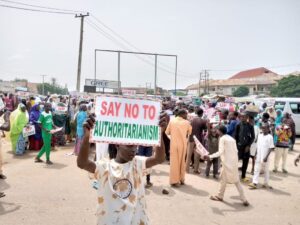 He further applauded Bazoum on his multiple efforts of capacity building to develop human and capital resources, noting that during his period as president, Nigerien people witnessed political, economic and social development.
The Group lamented that presidential guard General Abdoul Rahamane Thiani who supposed to ensure security of the president acted other way.
Read Also: Nigerian Ambassador in Niger Debunks Vedio Showing Embassy Set on Fire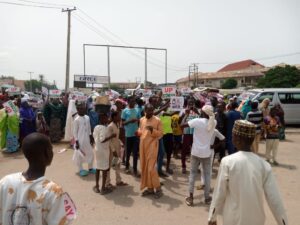 "We should always remember that prior to the   military intervention in Niger Republic, Country under president Bazoum experiencing a growth in peace, economy and political development.