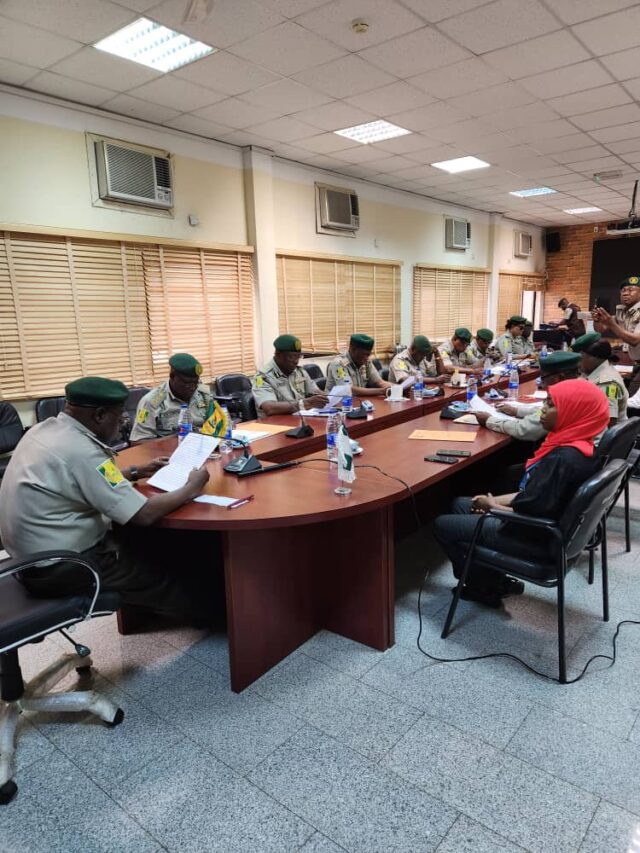 The Controller General of Corrections, Haliru Nababa on Tuesday commemorated the Nelson Mandela International Day 2023 in a goodwill message at the National headquarters of the Nigerian Correctional Service in Abuja.
Read Also: Osun Corrections Service Gets New Controller
Assistant Controller of Corrections AD Umar
Public Relations Officer in a statement said the Controller General recognized the significance of this year's theme: 'It is in Your Hands: Prisoners' Matters.'
He appreciated Mandela's contribution to the struggle against apartheid, his commitment to reconciliation, human rights, and social justice, as well as his lifelong dedication to the principles of democracy, equality, and freedom.
The CG observed that the Late South African President lived by principles and was prepared to sacrifice his liberty and even his life for the good of humanity.
Read Also: Decongestion: Kano Acting CJ Visits Kurmawa, Goron Dutse Correctional Centres
The CG went further to state that Nelson Mandela spent 27 years in prison custody fighting for the elimination of racial discrimination known as apartheid.
He stated that to honour Nelson Mandela's legacy, the United Nations General Assembly (UNGA) in 2009 proclaimed Nelson Mandela's birthday, which is 18 July, as "Nelson Mandela International Day," devoting the day to public service.
The CG enjoined the general public to embrace the global awareness raising campaign aimed at inspiring change and taking action.