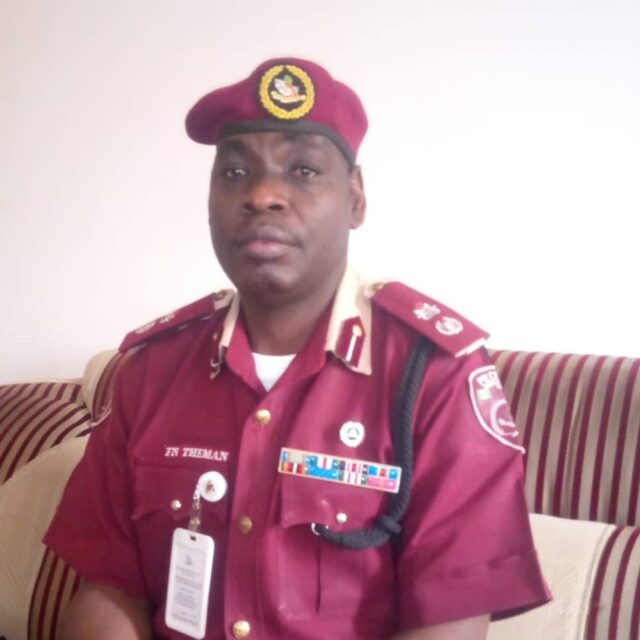 By Abubakar Abdullahi
Federal Road Safety Corps, (FRSC) Gombe state Command, has called on motorists in the state to drive according to the traffic rules and regulations with a view to reducing congestion and road crashes in the state.
Read Also: FRSC warns operatives against risking their lives to stop moving vehicles
The Sector Commander, Gombe State Command, Felix Theman made the assertion in a statement issued on Monday.
According to the statement, the sector commander, said obedience to traffic Rules and Regulations are the most important factors towards safety on the road.
The statement explained that failure to obey traffic lights, speed driving against traffic lights, indiscriminate parking, overloading, wrongful overtaking and using phones while driving are common features of road traffic in the state causing countless crashes.
Read Also: FRSC kicks off Operation Show Your Driver's Licence
The statement added that Gombe State Command, will continue to engage the motoring public through public education, advocacy and enlightenment with a view to improving Road Culture in the state.