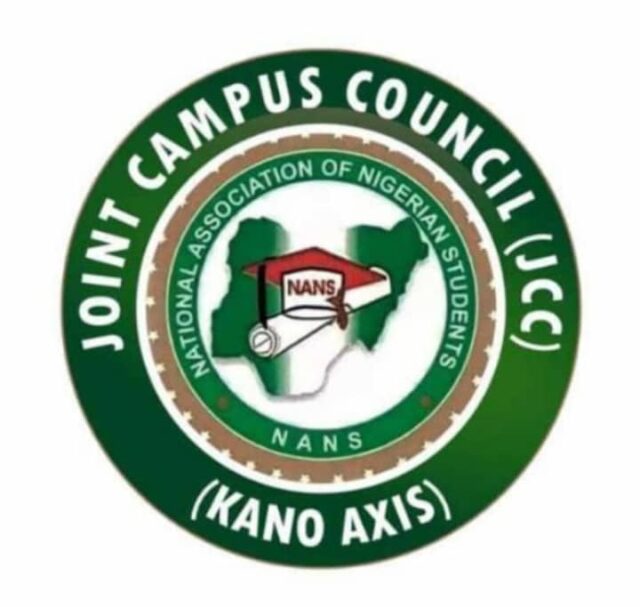 The National Association of Nigerian Students (NANS) Joint Campus Council (JCC) Kano State has set to shutdown Bayero University Kano (BUK) over the tuition fees increment that lack human sympathy in the process.
In a press statement dated 14th, Aug. 2023 signed by the Chairman of JCC,  Comrade Ismail Ahmad Maishinkafa declared that the students leaders  already tired of pleading with both parties (Government and Management) about the necessity of reducing the school fees.
Read Also: NANS Urges Politicians to Stop Using Students For Self Interest
The Chairman assured that "all plans are put in place to mobilize over Million Nigerian students in the state for a protest next week by storming the University on Monday, 21st August, 2023 with the following tagged: #StudentFirst, #LetThe PoorNigeriansBreathe and #No School #BUK VC Must Resign  #ReduceOurSchoolFeesNow
"We want to let the entire nation know about the pains and anguish students are going through in Kano State which is a major threat to security and the live of Nigerian Students" Comr. Ismail Ahmad Maishinkafa.
Read Also: Fuel Price Hike: BUK Rolls Out Palliatives for Staff, Students
"Moreover, We will, by this Press statement, not plead with any party again and we shall be mobilising all students to shut down the  University.
"In view of this, all Nigerian students should pls make the necessary arrangements to storm the University as our meeting point is BUK meeting point is BUK oldsite main gate" He stated.
Justice Watch News, however gathered that the statement issued copied to Federal Government of Nigeria, Kano State Government, Commissioner of Police Kano and DSS Kano State Command.
Read Also: The Person Found Dead Is Not Our Student – BUK
Others are Ministry of Higher Education, Bayero University Kano, Management, NANS National Headquarters and NANS Zonal Headquarters and NUJ Kano State.