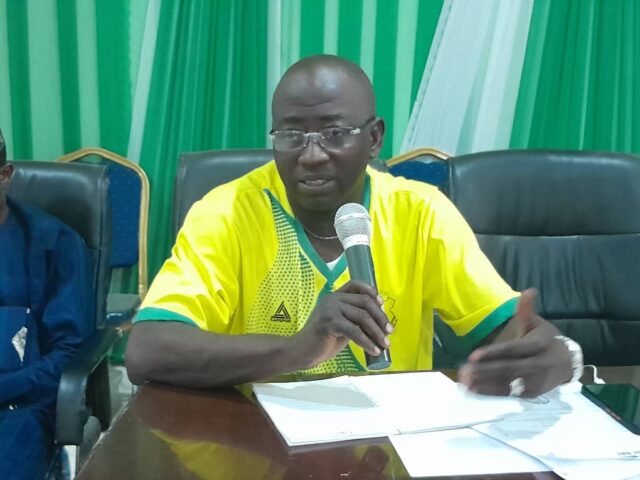 The management of the Nationwide League One, (NLO), has directed participating teams to recruit Media officer in line with the provisions of the League new rules.
The National Media Officer, Mr Abdulgafar Oladimeji at a maiden press briefing in Kano on Saturday said the rule was part of NLO new innovations to enhance football competition,
Mr Oladimeji having media Officer is part of the criteria for a team to get sponsors, noting that the NLO will soon unveil its new sponsors before the commencement of the League on May 3rd, 2023.
He stressed that every football team has to engage its media officer, adding that "This will help us in the area of content generation, we also need the services of Journalists as commentators, analyst, repoters".
He stressed that the new rule of NLO provides that press galary must be established in every venue of the match.
Oladimeji further stressed that any venue that fail to establish press galary will be penalised and accordingly punished.
Mr Oladimeji disclosed that the NLO would on May 2nd, 2023 organise workshop for media officers in Kano to intimate them on how to carry out their activities effectively.