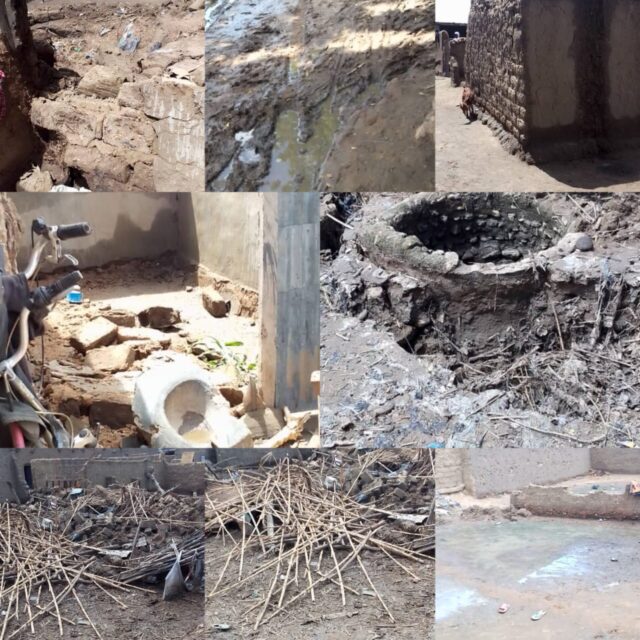 By Abubakar Abdullahi
Dogon Ruwa, a tranquil community situated in the Kaltungo Local Government Area of Gombe State,  experienced a profound crisis on Friday when torrential downpours struck the region.
The heavy rainfall, persisting from 11am to approximately 3pm, resulted in water channels overflowing, leading to the collapse of numerous homes and significantly impacting the lives of 500 people, with women and children bearing the brunt of the devastation.
Read Also: Tragedy As Teenager Stabs Mother To Death In Kano
Despite their resilience, courageous residents struggled to salvage their belongings and rescue their crumbling structures, but unfortunately, some sustained injuries in their valiant efforts. The tragedy also affected domestic animals, adding to the heartbreak experienced by the community.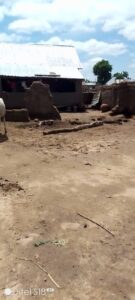 Aliyu Isah Sain Dogon – Ruwa, a highly respected community leader, recounted the harrowing events, revealing that the flood took them by surprise, leaving houses in ruins and people scrambling for safety. Wells within their homes were submerged, leaving them grappling with the aftermath and seeking refuge at the School premises.
Read Also: Disaster: NEMA, SEMA distribute relief materials to 250 fire/flood victims in Kano
"Regrettably, the affected community has not yet received any aid, rendering them vulnerable to potential waterborne diseases from contaminated water sources. As they assess their losses and attempt to rebuild their lives, the loss of their means of livelihood weighs heavily on their minds." He said.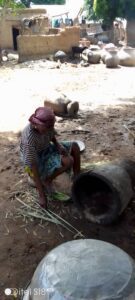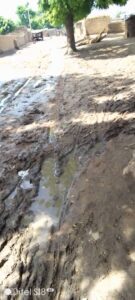 In the wake of this calamity, Muhammad Sarkin Hausawa, a member of the community, has urgently appealed to the Kaltungo LGA, Gombe State Government, NGOs, compassionate individuals, and other concerned parties to swiftly extend a helping hand and prevent the situation from worsening further.
Despite notifying the political representative of the area, no response has been forthcoming at the time of this report, and the representative has not yet visited the affected community to witness the devastation firsthand. This lack of action only exacerbates the plight of the people, intensifying their need for immediate assistance and support.
Read Also: Flood kills 23 in Kano State — SEMA
As the world grapples with the heart-wrenching impact of this disaster, the residents of Dogon Ruwa yearn for a ray of hope and solidarity from the global community to aid them in their journey to recovery and rebuild from this catastrophic event.