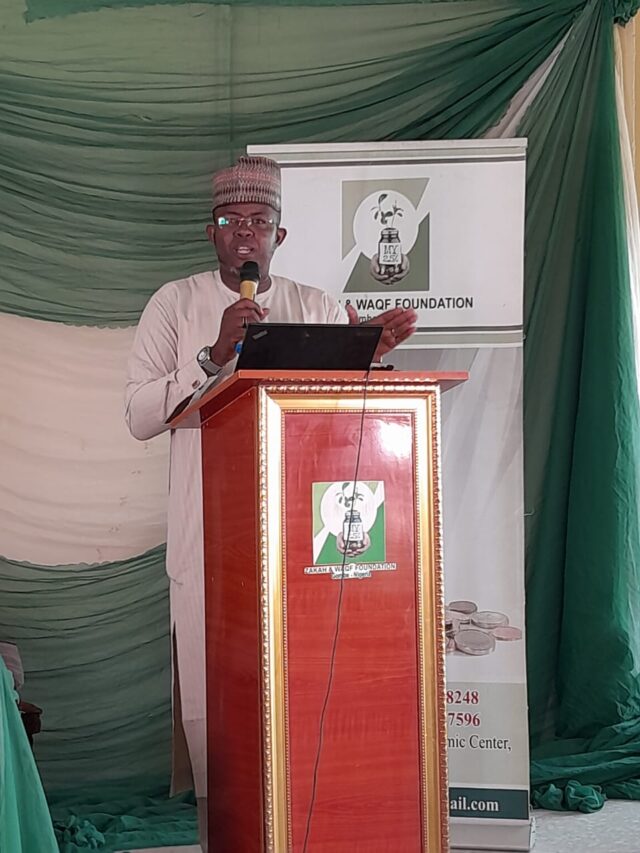 By Abubakar Abdullahi
Zakkah and Waqf Foundation has organized a two-day workshop aimed at empowering participants to put their knowledge into practice.
Dr. Amir Abubakar Lamido, the state chairman of the foundation, emphasized the importance of young people venturing into meaningful projects for self-reliance after completing their education.
Read Also: Cleen foundation lauds conduct of police, security agencies
Addressing the pressing issue of poverty in society, Dr. Lamido urged the younger generation to explore local business opportunities, considering the limited job openings provided by the government for the increasing youth population.
Malam Ibrahim Kawuwa, the projects director of the foundation, commended the organization for its timely intervention in addressing the current challenges faced by youth.
He expressed confidence that these efforts would inspire the younger generation to actively pursue entrepreneurial endeavors.
During the workshop, Dr. Abubakar Sadiq Usman from the Department of Business Administration at Gombe State University delivered a compelling presentation.
He encouraged recent graduates to utilize their skills and talents for innovation and creative thinking, emphasizing the role of youth in contributing to the socio-economic development of the country.
Read Also: Foundation Empowers Inmates ..Donates Computers for NOUN Study Center in Akwa Ibom
He also highlighted the global economic challenges that make citizen participation crucial.
The Zakkah and Waqf Foundation has been organizing workshops since 2019 with the ultimate goal of promoting self-reliance among young people.
Participants from 11 local government areas of Gombe state are expected to apply the knowledge gained during the workshop to positively impact their communities.