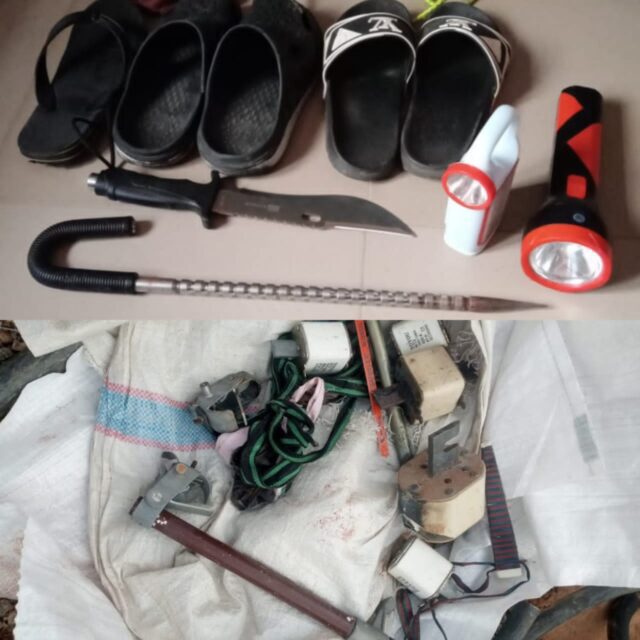 The Jigawa Command of Nigeria Police has said that a group of four suspected armed robbers forcefully broke into the home of Bello Aliyu in Yanmakada Quarters, Kazaure.
The intruders seized his Mercedes Benz vehicle key, tied him up with a rope, and fled with the vehicle, laden with various household items.
Read Also: Jigawa Police Burst House with Burning Stolen Armored Cables
According to ASP Abubakar Sadiq Aliyu, Second in Command of the Jigawa State Command's Police Public Relations, the incident occurred on September 29th, 2023, at approximately 3:30 am. A distress call was immediately received at the Kazaure Police Station, prompting a prompt response from a patrol team.
He said the robbers hastily escaped upon spotting the approaching policemen, leaving Bello Aliyu bound.
He also said during a subsequent interview, Aliyu revealed that the four unknown individuals had invaded his compound around 2:30 am, forcibly taken the car key for his Mercedes Benz with registration number BWA 447 DA, and loaded several household items into the stolen vehicle.
Read Also: NITDA Equips Gombe Police with Cybersecurity Training to Strengthen Defense against Cybercrime
He further said the stolen properties left behind at the scene included one motor vehicle, one Samsung phone, one television, two speakers, one DSTV receiver, one laptop, a Peugeot car key, two women's shoes, two caps, and various clothes.
Additionally, he explained that the robbers abandoned a jack knife, a steering lock, two touch lights, two pairs of rubber slippers, one rope, and a blue face cap with the inscription "commissioner."
Bello Aliyu expressed his distress over the loss of his vehicle's ignition key, along with a Tecno phone and a Nokia phone that were still missing.
ASP Aliyu emphasized that significant efforts are underway to apprehend the criminals involved in the incident.
Furthermore, he highlighted another incident on September 20th, 2023, at around 2:30 am, where a group of eight armed individuals vandalized Majestic Rice Mills Company in B/Kudu.
" During this incident, security guards were restrained with ropes, and the perpetrators fled with the vehicle, except for one suspect who was arrested upon police arrival."
"The police recovered the cut-off cables and a vivo phone from the scene.
Read Also: Alleged Murder: No Prima Facie Case Against Apostle, Police Escort – Delta Police
"Following these incidents, raids were conducted at Bamaina, Kazaure, and Gumel Divisional Police Headquarters."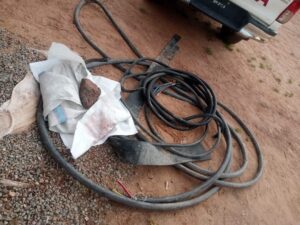 He noted that Fourteen suspects were arrested during which various exhibits were recovered.