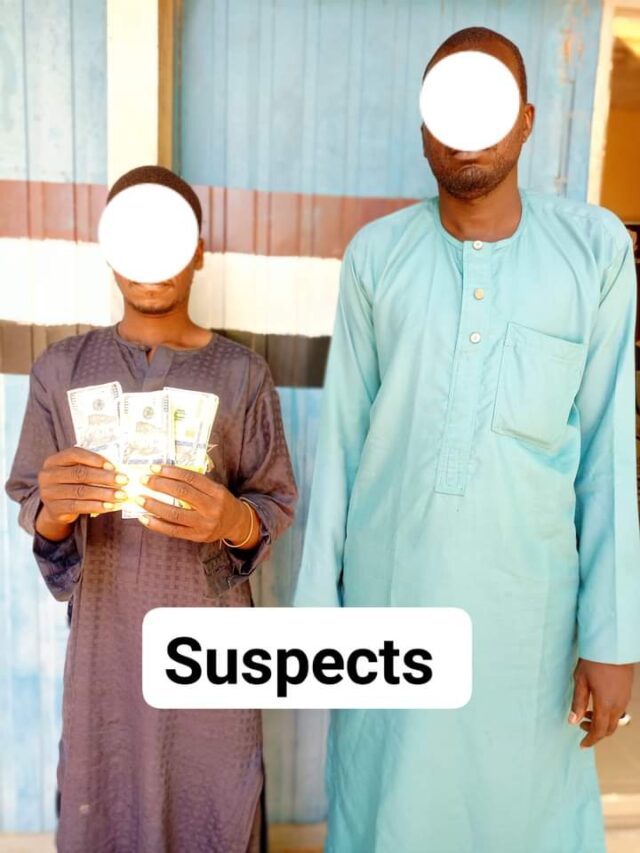 By Hassan Turaki
One Danladi Umar 'm' aged 25 of Tashar Musawa, Zaria LGA Kaduna State and Abdurrahman Khalid 'm' aged 35 of Abuja Quarters, Gumel LGA Jigawa State have been arrested by personnel of Nigeria Security and Civil Defence Corps, Jigawa State Command on a suspected case of counterfeiting and criminal conspiracy, contrary to section 369, 96 and punishable under section 329 and 97 of the penal code law of Jigawa State.
CSC Adamu Shehu, Command's Public Relations Officer made this known in a statement issued, Friday.
He said the suspects were arrested when Danladi Umar lodged a complaint at NSCDC Divisional office in Sule Tankarkar LGA that one Abdurrahman Khalid deceived and defrauded him by linking him up with one Malam Haruna who collected the sum of N147,500 from him with a promise to provide him with a local charm 'sagau', that temporarily paralyses the hand of whosoever has the intent of causing harm.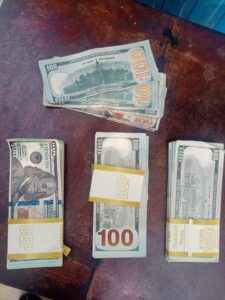 He also said Abdurrahman from the onset consented to the allegation, but later changed his statement when he realised he will be the one to refund the money and that Danladi might go free.
He stated that Danladi met him with fake foreign currency and asked him on how to spend it without any hitch, which he told him that he knew one Malam Haruna who lives in Nguru, Yobe State that will helped him turn the fake foreign currency into genuine cash.
Read Also: Man, 37, arrested over alleged Counterfeiting, Cheating in Jigawa
He stated that they contacted the Malam through his mobile number who requested for the earlier stated amount (N147,500) to enable him purchase some items to be used in changing the fake currency.
He explained that thereafter, the Malam couldn't be reached for days via his phone, so Danladi suspected foul play.
"Danladi later confessed that he bought the fake currency from one Zakari (now at large) in Marabar Jos, Kaduna State, and purchased the three fake bundles of $10,000 at the rate of N75,000 (N25,000 per bundle)."
The PRO added that at the time of their arrest, they were in possession of $30,900 US Dollars which is about 24 Million Naira at the Investors and Exporters Foreign Exchange (I&E FX) window.
Read Also: Man, 19, arrested for allegedly possesion counterfeit US dollar note
He noted that Suspects will be charged to court for prosecution after all investigations were concluded.