The Air strikes by Nigerian Air Force (NAF) against terrorists, militants and oil thieves have continued to be unabetted cross the nation in an efforts to deny criminals the freedom to cause mayhem and havoc against innocent civilians, environment and economy.
Air Commodore Edward Gabkwet Director of Public Relations and Information Nigerian Air Force made the disclosure in a statement issued, Friday.
Read Also: ISWAP Senior Commander Meets Waterloo – Nigerian Army.
He also said in a bid to achieve the mandate of the Air Component of Operation Hadin Kai (OPHK), air strikes were conducted near Arina Woje earlier today, 1 September 2023 as it was confirmed that terrorists and their injured cohorts have continued to use the location, which is situated in the Southern Tumbuns near Lake Tchad, as a hideout.
He further said credible intelligence had further revealed that the location remained active with some other terrorists using the area to store their weapons and other logistics.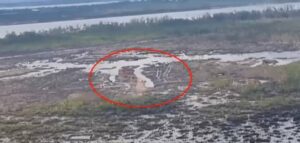 "Consequently, approval was given for the air strikes with resounding success recorded based on the huge cloud of smoke and fire observed as well as feedback from locals at the fringes of the location."
Read Also: Air Strikes Target Oil Thieves in Rivers, Militants in Cross Rivers, Terrorists in Borno
He added that it is important to note that the area was last attacked on 13th June 2023, with resounding success but it was noted that some terrorists, feeling the heat from other areas, were returning to the location to hide.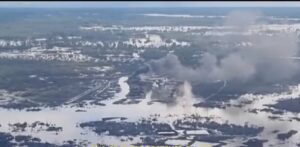 According to Gwabket, "Several air strikes were also carried out in the Niger Delta area of the country especially in Bille, a rural community in Degema Local Government Area of Rivers State, becoming well-known for numerous illegal oil refining activities.
Read Also: Pictorials: I'm Leaving Nigerian Airforce With Sense of Fulfilment – Air Marshal Oladayo Amao RTD
He adeed that, "one of such strikes, carried out yesterday, 31 August 2023, became necessary after an active illegal refining site with reservoirs and storage tanks suspected to be containing illegally refined products was observed."
He pointed out that the strikes aimed at denying, discouraging, and destroying the activities of oil thieves, which has continued to damage the environment as well as the economy of the nation, was deemed successful.
He maintained that air strikes will continue in all troubled spots and areas where illegal criminal activities are known to occur.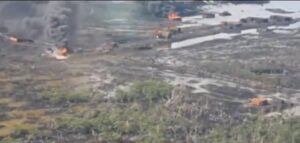 He noted "these operations will also be in liaison with other security and government agencies until the activities of these criminals are reduced to the barest minimum.