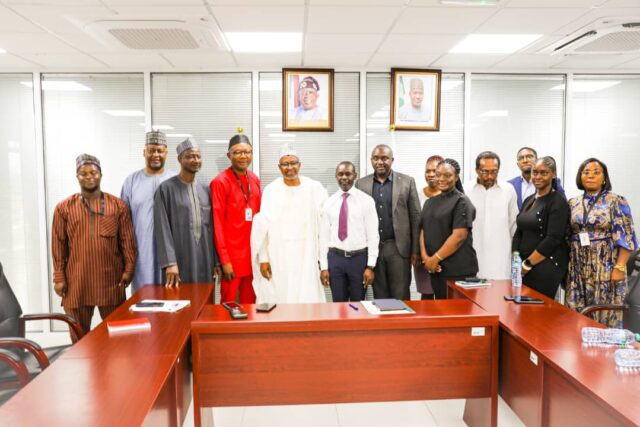 The Managing Director, Galaxy Backbone, Prof. Muhammad Bello Abubakar says Nigeria is leading other nations in Smart Africa Alliance Strategy and Policies with the sole purpose of achieving a single efficient Digital trading on the continent.
Prof. Muhammad Bello Abubakar made this known when he played host to Zambian Information and Community Authority team in Abuja.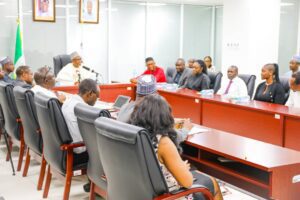 The Managing Director Galaxy backbone Professor Abubakar welcomed Zambian Information And Communication Authority team, (ZICTA) led by its Country Director Cyber Security, Mr. Austin Sichinga for purposeful synergy.
Read Also: Pictorials: Buhari Commissions Northwest Galaxy Backbone In Kano
He said Nigeria is the leading economy in Africa and in terms of digitisation, it was also a leading country in the whole of Africa and out of seven unicorns that we have in Africa five of them have their roots in Nigeria
According to Professor Abubakar, this is enough to tell you the direction that we are going and we have the talent and what needs to be done so that we keep Africa together while we also lead it to the promised land and in the 4th Industrial Revolution.
Professor Abubakar said Nigeria has since commenced its flagship project to spearhead the African Alliance common trading ground.
Read Also: Galaxy Backbone's Share Services Centre and Nigeria 's digitisation
Speaking to journalists the Zambian Director on Cyber Security Mr Austin Sichinga said his country has witnessed Nigeria succeed in its implementation of digital infrastructure despite its complexity in population.
Speaking on Zambian input to the Smart Africa Alliance, Mr. Austin Sichinga said trading is possible with less physical transactions across borders.
Read Also: National Council on Communications, Digital and Digital Economy: Galaxy Backbone showcases Datacenter, Business eConnect services
The Leader of the Zambian delegation Sichinga, also said it found Nigeria's model as the most adoptable and adaptable having studied other models across the continent.
"Our country has prioritized the efforts towards digitising the economy and increasing utilization of ICTs as it were, in our journey, we've looked at some aspects of securing our transactions and we have looked at various countries that we could learn from.
"We came to an agreement that Nigeria is probably one of the best destinations we can look at because of the various similarities but also on how we look at how they've managed a big population but still managing to make some strides on implementing secure digital transactions," he added.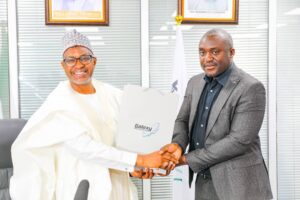 The meeting was to establish a channel of communication between the two countries with Nigeria as its model to increase ICT Utilization in Zambia and speed up its preparedness for Africa free Trade Area.