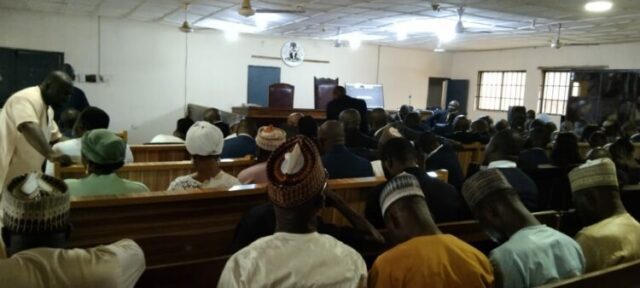 By Abdullahi Yahaya Maikano
The Tribunal overseeing the Nasarawa State Governorship Election Petitions has ruled in favor of the candidate of the Peoples Democratic Party (PDP), David Umbugadu.
In a split 2:1 judgement delivered by the three-member Tribunal, chaired by Justice Ezekiel Ajayi, the majority affirmed Umbugadu as the rightful winner of the March 18 governorship election in the state.
Consequently, the Tribunal has ordered the withdrawal of the Certificate of Return earlier issued to Governor Abdullahi Sule of the All Progressives Congress (APC) and has directed it to be given to David Umbugadu.
Further details of the judgment will be provided at a later time.