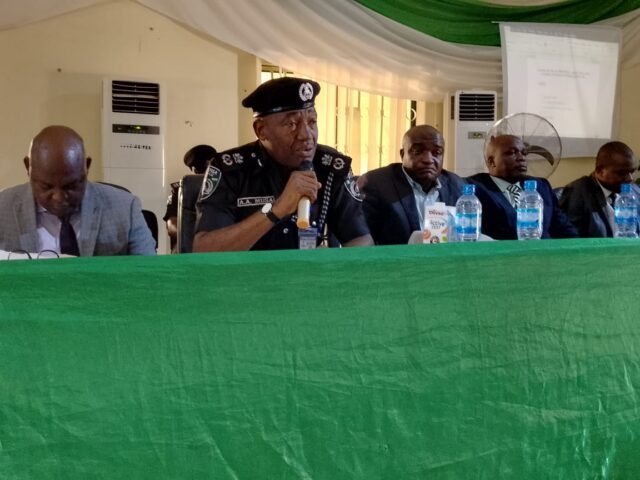 By Abubakar Adamu
The Katsina State Police Command has organized a comprehensive two-day training program for police investigators.
The training, initiated by the Commissioner of Police, CP Aliyu Abubakar Musa, aimed to enhance the skills and knowledge of the investigators, enabling them to effectively discharge their duties.
Read Also: Katsina Police Arrest 1005 Suspects in 853 Reported Cases in 3 Months
ASP Abubakar Sadiq Aliyu, Police Public Relations Officer (PPRO), Katsina State Command made this known in a statement issued, Thursday.
He said the training program covered various areas of investigation techniques, evidence collection, and interviewing skills.
He added that Lectures were delivered by experienced trainers in their respective fields.
ASP Aliyu stated that the CP, while addressing the participants directly, emphasized the significance of professionalism, honesty, and due diligence in investigation.
Read Also: Katsina Police Foil Kidnap Attempt, Rescue Victim …Recover Rustled Animals
He pointed out that the goal of the training is to equip the investigators with the tools and mindset necessary to conduct thorough and unbiased investigations, adhering to ethical standards, legal procedures and respect to the rule of law.
He further underscored the importance of professionalism as a guiding principle for effective law enforcement.
He urged the investigators to approach their work with utmost integrity, ensuring that they consistently uphold ethical standards in their decision-making processes and interactions with the public.
The CP encouraged the participants to apply the knowledge and skills gained during the training to carry out their duties with efficiency and effectiveness.
He expressed confidence in their abilities and highlighted their crucial role in upholding justice and safeguarding the lives and property of the residents of the state.
He pointed out that Katsina State Police Command remained committed to equipping its officers with the necessary skills and knowledge to enhance security and maintain law and order in the state.
"By organizing this training program, the Command aims to ensure that its investigators strive for excellence in their professional responsibilities." ASP Aliyu stated.