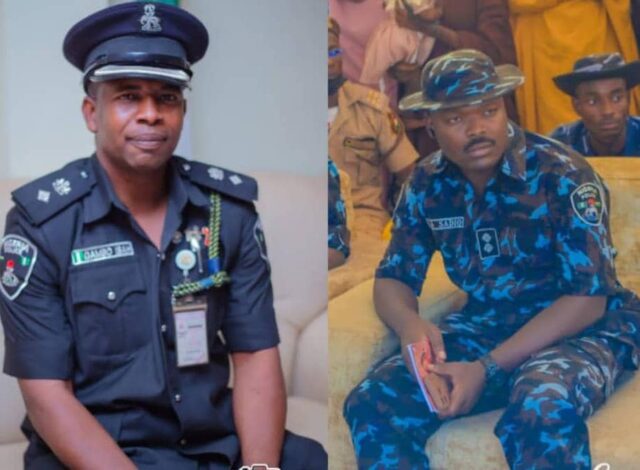 Katsina State Police command has said that its new Public Relations Officer, (PPRO) Assistant Superintendent of Police, ASP Abubakar Sadiq Aliyu has took over from Chief Superintendent of Police CSP Gambo Isah.
According to a statement by CSP Gambo Isah, Outgoing Public Relations Officer, the appointment of new PRO was followed his elevation and redeployment to head the Zone 14 Public Relations Office, (ZPRO).
Read Also: PPRO Katsina Posting: Setting the Records Straight: An Elevation, Not Condemnation
"The appointment of ASP Abubakar Sadiq Aliyu as Katsina Command new Public Relations Officer (PRO) following the elevation and redeployment of the CSP Gambo Isah to head the Zone 14 Public Relations Office (ZPRO), effective immediately."
The statement further said, until his posting as PPRO, ASP Abubakar Sadiq Aliyu was the Deputy Public Relations Officer of the command.
"In his new role, he will be responsible for managing the command's public image and reputation, as well as developing and implementing communication strategies to enhance the command's relationship with members of the public."
Read Also: Kano NUJ Congratulates Bature Over Appointment as CPS to Kano State Governor
The statement explained that ASP Abubakar Sadiq Aliyu is a graduate and member of the first regular course one (RC1) of the prestigious Nigeria Police Academy, Wudil, Kano, and hails from Kaduna State.
"The general public can reach him through phone number 0813 323 3534. It is our candid prayers that you give him the maximum cooperation and support to carry out his duties effectively." CSP Gambo Isah maintained.