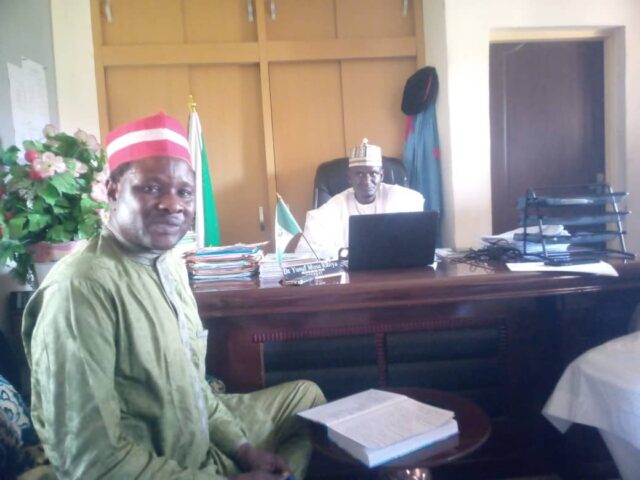 By Aminu Bello Sani
The Kano state government says it has planned  to introduce contemporary advanced courses at higher institutions in the state.
This initiative aims to provide opportunities for graduates to secure employment in both private and international organizations, ultimately reducing youth unemployment.
Professor Auwalu Halliru Arzai, the Special Adviser to the Kano State Governor on Higher Education, disclosed this during a familiarization visit to the Rabiu Musa Kwankwaso College of Advanced and Remedial Studies (CARS) Tudun Wada on Monday.
This visit is part of the government's commitment to promote rapid development across all levels of education in the state.
Professor Auwalu Halliru Arzai emphasized that education is a top priority for Governor Alhaji Abba Kabir Yusuf, as outlined in the government's blueprint. He further mentioned that the Governor directed his office to visit all 12 higher institutions in the state to gather firsthand information about their challenges, achievements, and prospects, to intervene to foster meaningful development.
Read Also: KNSG Lifts 24-Hour Curfew Following Mixed Reactions, Judicial Decision
Expressing concern about the state of Rabiu Musa Kwankwaso College of Advanced and Remedial Studies (CARS), Professor Arzai pledged to revitalize the college to achieve greater heights.
Furthermore, Professor Arzai announced that Kano State plans to follow the trend of advanced countries by introducing courses such as industrial physics, industrial mathematics, forensic science, metrology, and similar programs.
These courses are expected to absorb a significant number of graduates and reduce unemployment rates in the state.
Dr. Yusuf Musa Kibiya, the provost of the college, commended the incumbent government of Alhaji Abba Kabir Yusuf for the ongoing construction of an 800-capacity student hostel, currently at 55% completion.
However, he highlighted challenges including the lack of office accommodation, operational vehicles, healthcare clinics, and the need for enhanced wall fencing.
Read Also: Analyzing Tribunal's Verdict on Kano Governorship Election: A Comprehensive Overview
Dr. Kibiya also urged parents to consider sending their children to the college, as it ranks among the best IJMB institutions in the country.
During the visit, the Special Adviser interacted separately with the college's management, the Academic Staff Union, and the students.