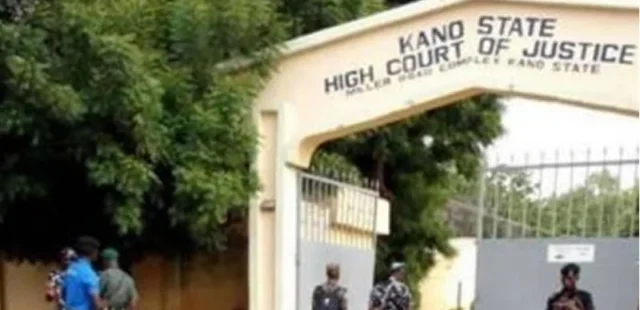 The Independent National Electoral Commission (INEC) on Thursday, closed its case against the All Progressive Congress (APC) without calling any witness at the Kano State Election Petition Tribunal.
Justice Watch News reports that the petitioner APC is challenging INEC for declaring Abba Kabir Yusuf of New Nigeria Peoples Party (NNPP) winner of the election that was conducted on March 18, 2023.
Read Tribunal Refuses Datti Yusuf Umar Extension Of Time For List Of Witnesses
The Petitioner is also asking the Tribunal to declare that NNPP has no candidate as Kabir Yusuf is not in their register of voters submitted to INEC at the time of the election.
Read Also: Bichi, APC Star Witness Says Gawuna Never Congratulates Abba Kabir Yusuf After The Poll
The respondents in the petition are INEC, 1st (Respondent) Abba Kabir Yusuf (2nd Respondent) and the New Nigeria Peoples Party (NNPP), (3rd Respondent)
When the case came up for hearing, Counsel to INEC, Emmanuel Oshayomi, told the tribunal that after thorough review of the petitioner case, INEC decided not to call any witness.
Read Also: Kano Governorship Election Tribunal: INEC Presents 21 BVAS Machine for 10 LGAs
"Having consulted with our team leader the unavailability of our witness. We reviewed the petitioner case who have not been able to show that INEC did not conduct the election in compliance with the 2022 electoral act.
"We humbly apply for the case to be closed" Oshayomi said
Counsel to Kabir Yusuf, R A Lawal SAN and Counsel to NNPP, John Olusola SAN, did not object to the INEC submission to close its defense.
Earlier, Counsel to the petitioner, Offiong Offiong SAN, on July 15, closed their case with 32 witnesses before the tribunal.
"The witnesses included 30 party agents, 1 star witness and 1 subpoenaed witness"
The three judge panel led by Justice Oluyemi Akintan Osadebay adjourned the matter until July 21, for the second respondent to open their defense.