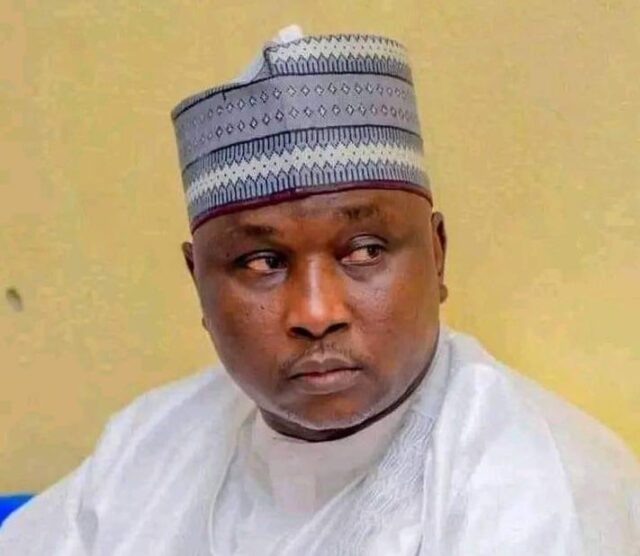 The Kano State Attorney General, and Commissioner for Justice, Musa Abdullahi Lawan on Friday confirmed that the Police has submitted the alleged culpable homicide and other criminal offences case diary to Kano state Ministry for Justice for its perusal and possible next line of action, against Majority Leader, House Representatives, Alhassan Ado Doguwa.
Addressing Journalists in his office, shortly after he recieved the diary, the Attorney General said the Kano State Commissioner of Police transmitted the diary to the the Ministry around 12:45hrs on Friday.
Musa Abdullahi Lawan said "I will like to assure the general public that within a very short possible time, we are going to study the case diary with a view to giving to our legal advise on it" .
Justice Watch News earlier recalls that the Kano Attorney General, and the Commissioner for Justice, informed the public that that Ministry had resend the case diary back to Police for further investigation, asking it provide more details on the allegations against the defendant to warrant the Ministry of justice to prosecute Doguwa.
Among the exhibits the Ministry was demanding include the picture of the corpses, the witness statements, the gun recovered among many other exhibits to enable prosecution prove the alleged offences as charge.
Justice Watch News similarly recalls that the Kano Command of Nigeria Police arrested and charged Doguwa, alongside others, for criminal conspiracy, and culpable homicide.
He was also charged with causing grievous hurt, mischief by fire, and inciting disturbance.
The police prosecutor told the court that Mr Doguwa allegedly committed the offence on 26 February at the Tudun Wada Local Government Area of Kano State.
The police said the offences are contrary to sections 97, 114, 221,247 and 336 of the penal code.
Mr Doguwa was initially charged to a magistrate court in Kano but his lawyer approached the Federal High Court and sought his bail while questioning the jurisdiction of the magistrate to entertain the case.
However, in an exparte application for the enforcement of his rights, Mr Doguwa's counsel, Nuraini Jimoh, a Senior Advocate of Nigeria (SAN), appealed to the court to release the accused on bail on the ground that the magistrate court that has no jurisdiction to entertain the case.
The judge, Yunusa Muhammad, granted him bail in the sum of N500m, with the condition that the suspect must provide two sureties, one of which shall be a first-class traditional ruler while the other must be a permanent secretary at the Federal civil servant.
Recently, a Retired Chief Magistrate In Kano Muntari Garba Dandago filed a suit before Kano State High Court asking it to grant him leave for the court to issue order of mandamus against Kano Attorney General for not prosecuting the majority leader.
Meanwhile, the case scheduled for hearing on Monday 8th May, 2023 for hearing on notice but could not continue due to the absence of judge who was said to be away for election petition tribunal in Adamawa state.