The National/State House of Assembly Election Petition Tribunal, sitting in Kano, on Saturday affirmed the victory of Zubairu Hamza Massu of NNPP and dismissed the petition filed by Ibrahim Hamisu of APC.
Hamisu alleged that the election in Kano State House of Assembly, Sumaila Constituency, conducted on March 18, 2023, was marred by irregularities and non-compliance with the Electoral Act 2022.
Read Also: BREAKING: Unlawful Demolition: Court orders Kano Govt. to pay N30Bn Compensation to Shops Owners
He prayed for Zubairu Massu's victory to be set aside and for him to be declared the winner instead.
The petitioner also urged the tribunal to order INEC to issue him a fresh certificate of return and conduct a rerun in polling units with cancellations or overvoting.
Ibrahim Hamisu called seven witnesses to support his claims, while Massu argued that the petitioner's witnesses did not substantiate the allegations against his credible election.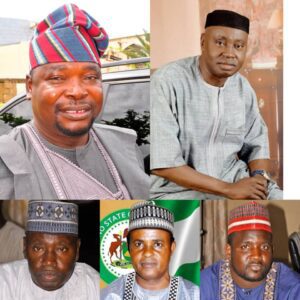 The tribunal, chaired by Justice A.O Odugu, analyzed the evidence presented and concluded that none of the petitioner's witnesses proved the allegations of irregularities, overvoting, or cancellations.
Read Also: Dangote skills up journalists in Northwest
The tribunal stated that the petitioner failed to provide voter registers where the alleged overvoting occurred and did not provide the necessary evidence to support allegations of violence during the poll.
Based on the lack of evidence, the tribunal dismissed the petition for its lack of merit and ordered the petitioner to pay costs of N200,000 to each of the respondents.
Other judgments delivered by the panel included petitions against the victories of Musa Haruna Tahir of NNPP, ( Albasu), Rabiu Shuaibu of NNPP, (Dawakin Kudu) Alhassan Zakaria Ishaq of NNPP, (Kura/Garun Malam) and Muhammad Salisu Ibrahim of APC( Doguwa), all of which were affirmed by the tribunal.
Read Also: Knowing Pedigree of Justice Osadebay, Chair of Kano Gubernatorial Election Tribunal
Additionally, a petition by Hamza Sule Bichi of NNPP against Lawan Shehu of APC for Bichi, State House Constituency was dismissed due to a failure to prove allegations of non-compliance with the Electoral Act and unlawful votes.