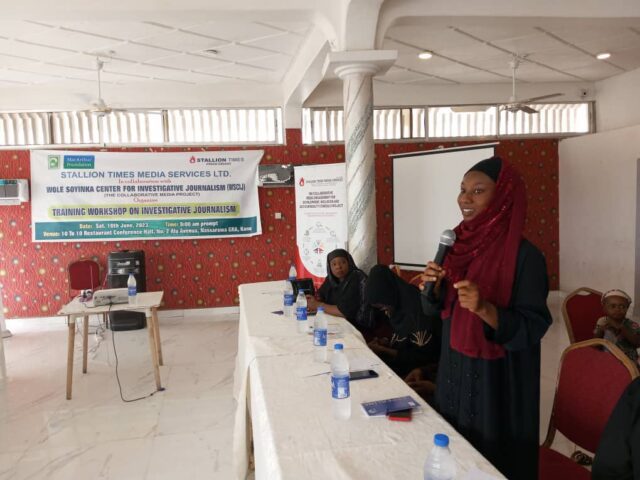 Abubakar Adamu
The Editor-in-Chief of the  Stallion Times, an online publication, Mr Isiyaku Ahmed has lamented the declining interest of Journalists in the area of indepth analysis and investigative reporting toward exposing corruption as well as making better lives for humanity.
Mr. Ahmed who is also the Coordinator of ' Get Involved, Dialogue and Improve (G-DRIP), Project, made the assertion at training organised for 40 Journalists on Investigative Journalism, held in Kano.
Read also: Alleged Contract Scam Publication: Construction Companies File Case Against Wikkitimes, Reporter
He said the training was carried out by Stallion Times with the support of  Wole Soyinka Centre for Investigative Journalism and MacArthur Foundation.
He also said the training was under the G-DRIP project aimed at building the capacity of Journalists with key skills and techniques used in investigative reporting, to empower journalists on how to write good pitches for investigative reports, and demonstrate to participants how to gather data and present evidence in investigative reports.
He added that three- year  project is targeted at improving media literacy and promoting good governance and accountability.
The lead facilitator during the training workshop, Mr. Idris Muhammad said his teaching module will enrich journalists with the skills required to excel in investigative journalism.
According to him these obvious deficiencies among journalists imperatively call for rigorous investigative journalism training, as well as data-driven journalism.
Read Also: NGO Honours CSADI Boss For Developing Humanity
He commanded Stallion Times for giving the participants the avenue to learn as well as support them to write investigative reports.