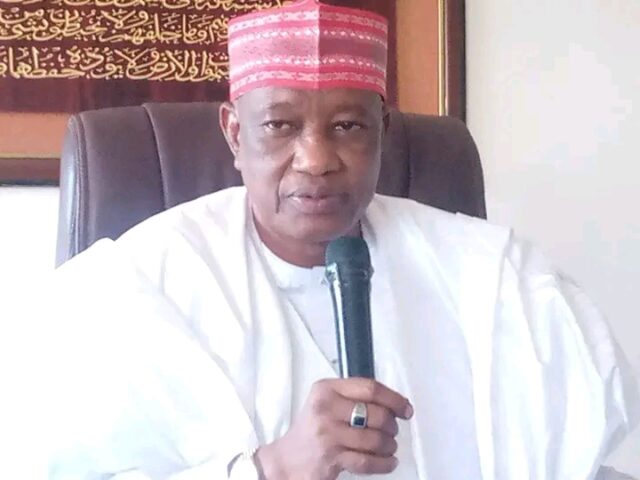 The Kano State Government says it will transform digital data collection and improve Internally generated revenue efforts in local government, as part of proxies use to get additional funding from the federation.
According to Aminu Bello Sani Public Relations Officer Ministry for Local Govt, the Deputy Governor, and Commissioner Ministry for Local Government and Chieftaincy Affairs, Comrade Aminu Abdussalam Gwarzo, disclosed this on Friday in Abuja during a seminar organised by Revenue Mobilisation Allocation and Fiscal Commission in collaboration with 36 States, 774 Local of the federation held at the auditorium of the Commission on"Tooling Programme" aimed at enlighten officials of States and Local Government Councils on digital data generation and management, from manual to electronic means. through electronic means.
Read Also: KNSG Pledges to revive Local Council Administration
He said Kano State Governor Engr. Abba Kabir Yusuf is determined to improve service delivery through the training and retraining of civil servants to achieve maximum results.
The Commissioner who was represented at the occasion by ALGON Chairman Alhaji Baffa Muhammad Takai said Data digitization is a welcome development and it will clear doubts about Kano in terms of population, Healthcare service delivery, school enrolment, and Internally generated revenue efforts being some of the indices considered in allocating revenue from the federation account.
Read Also: KNSG Thumbs Cmttee for evacuating over 600 trips of waste in 7 days
Earlier, in his welcome address the Chairman of the Commission Muhammad Bello Shehu who was represented by Dr. Chris A.Akomos Chairman of the Indices and Disbursement Committee and Commissioner representing Abia State in the Commission said the basic idea is to reawaking the State and Local government to work diligently for their people as the more local council work the more it received allocation to from federation account.
Dr. Chris Akomos said the Commission is determined to review its allocation every five years to assess the performance of the State and Local through the data obtained.
Read Also: Jigawa State Chief Judge Approves Annual Vacation for State High Court
He commended the Kano State government for financing a large number of participants to attend this seminar this translated to the readiness of the state to achieve the desired result
Also speaking, the Commissioner representing Kano State at the Commission who is also the district head of Warawa local government Bar. Umaru Faruk Abdullahi expressed delight with the number of participants from Kano adding that the essence of the tooling program is to generate authentic and reliable data across the federation.
He said this electronic data collection system will confirm Kano as the most populous state before if you tell people that Kano is the most denizens they doubt it but now they can cross-check it.
He advised the Kano State government to improve on internally generated revenue, especially at the local government level because the IGR from the local government and state determines the level of allocation from the federal treasury.