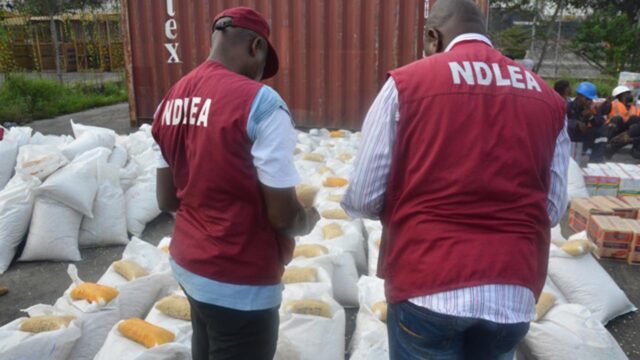 An intense clash between hoodlums, allegedly sponsored by drug cartels and officials of the NDLEA snowballed into an exchange of gunfire on Olateju Street, Mushin, causing tension that sent shivers down the spines of residents and business owners in the area on Monday.
Read Also: NDLEA intercepts ephedrine, skunk, laughing gas consignments at Lagos airport
Reacting, the NDLEA spokesman, Femi Babafemi, said the officials went after some drug dealers in the area and like before, they came under attack from armed gangs working for the drug cartels.
"Our men, however, successfully repelled their attack and arrested one of the two targeted barons along with about three other suspects with about 2,000 kilograms of assorted illicit drugs also seized from their enclaves.
Read Also: Drug suspect crushes NDLEA officer in bid to escape arrest
"There was no casualty recorded in the encounter as our operatives tactically and successfully overwhelmed their firepower," he added.