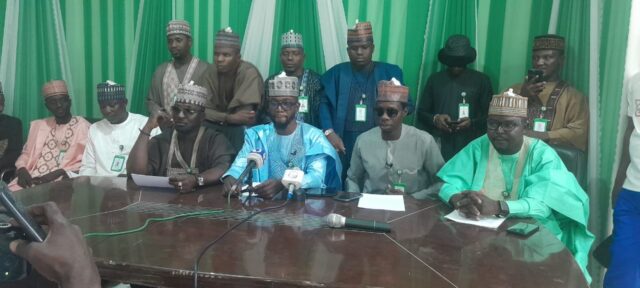 A group of Hausa musicians known as the One Voice Association have distanced themselves from a verbal attack on former President Muhammadu Buhari by Dauda Kahuta Rarara, a prominent musician in the Hausa community.
Read Also: Jungle Justice: Report yourself or risk arrest, Police tells Musician
In widely circulated video clips, Rarara criticized Buhari's government, describing it as a failure that had brought socio-economic hardships to Nigeria.
Read Also: 3 Policemen Attached to Musician, Rarara Dismissed for Disciplinary Offences
However, the One Voice Association expressed their disapproval of Rarara's remarks, stating that he was acting on his own and they did not share his sentiments.
The chairman of the association, Ali Jitta, emphasized that as musicians, they held respect for elders and individuals who have served the country, regardless of their ethnicity.
Jitta further stated that it is against their traditions, values, and moral upbringing to attack leaders who had diligently served the nation.
He acknowledged that, like any human being, President Buhari may have had shortcomings but that he had done his best for the country.
The vice chairman of the association, Ado Isa Gwanja, mentioned their intention to visit Buhari in Daura to personally seek his forgiveness for the baseless outburst of Rarara against him.
Read Also: 4 security guards docked for allegedly stealing musical instruments
The association's spokesperson, Muhammad Elmuaz Birniwa, emphasized that Rarara's remarks should not be taken as representative of their views, emotions, or values, and appealed to Nigerians to differentiate between Rarara's words and the sentiments of the larger Hausa music community.