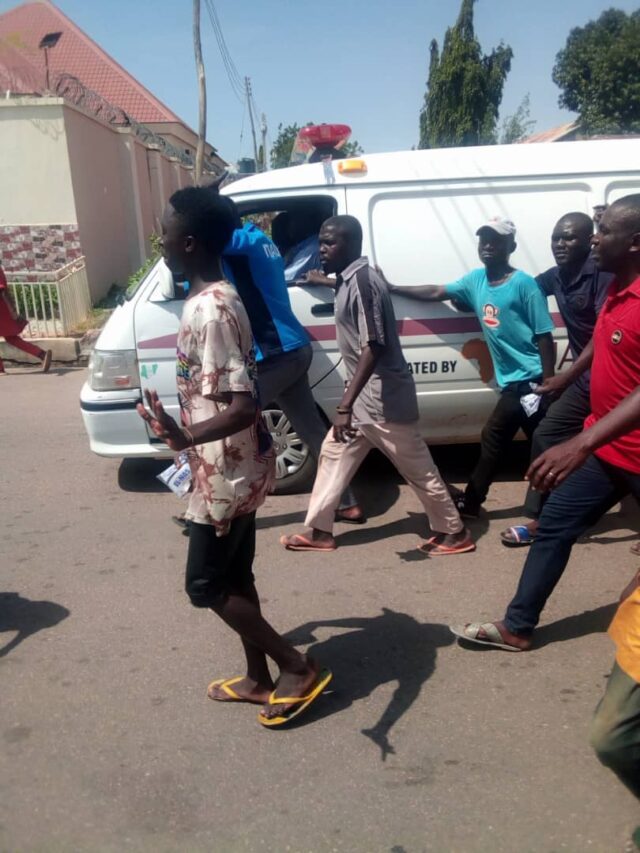 By Abubakar Abdullahi
The Gombe State Police Command has clarified that the reported incident of eye removal from a deceased at the Federal Teaching Hospital Mortuary is baseless and untrue.
ASP Mahid Muazu Abubakar, Police Public Relations Officer Gombe State Police Command made the clarification.
Read Also: Gombe Police Enforces Closure Of Gala Houses to Ensure with Governor's Directives
He said on Tuesday, 26th September 2023, one Bilyaminu Dogara Campbell, male of Tumfure quarters Gombe, went to the Gombe Divisional Police Headquarters and reported that his aunt, Halima Ibrahim, aged 61 years, who was sick, died while receiving treatment at the Federal Teaching Hospital, Gombe on Friday, 22th September 2023 and her corpse was deposited at the said hospital mortuary for preservation.
He also said on Tuesday, 26th September 2023, the deceased relations went to prepare the corpse for burial, and they discovered that blood was coming out from the deceased left eye, which raised suspicion that the eye might have been removed at the hospital's mortuary.
He explained that on receipt of the report, the Commissioner of Police CP Oqua Etim directed the Divisional Police Officer to conduct discreet investigations in order to ascertain circumstances surrounding the incident.
Read Also: Just In: Governor Yahaya Orders Immediate Closure Of All 'Gala Houses' in Gombe
ASP Mahid said the Command equally deployed Police operatives at the hospital's gate in order to protect the facility and prevent breach of public peace from the rampaging youths who besieged the hospital to protest.
He added that the management of the hospital appealed to the agrieved persons for calm and conducted autopsy on the deceased body in the presence of her relations, and the result shows that all the two eyes ware intact.
"This has doused the tension, and the crowd who gathered outside the hospital's gate dispersed peacefully, having noticed that the allegations were baseless.
Read Also: Jigawa Police Burst House with Burning Stolen Armored Cables
"In view of the foregoing, the Command wishes to inform members of the public that the allegations were not only false but unfounded, probably orchestrated by mischief makers to incite disturbance of public peace in the State.
ASP Mahid Meanwhile revealed that investigation is still ongoing to unravel the perpetrators of the false alarm in order to bring them to book.