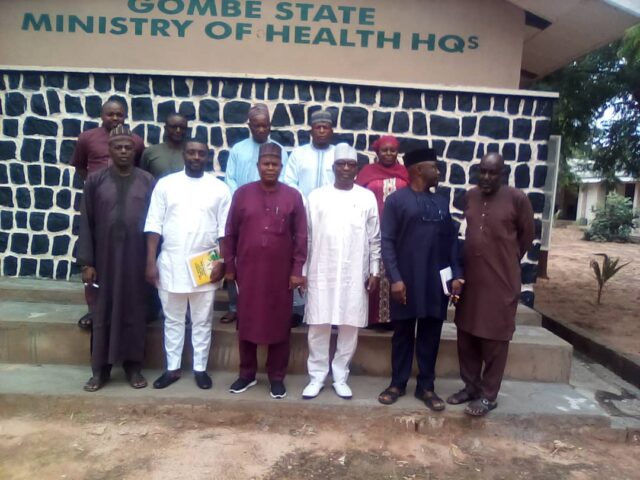 By Abubakar Abdullahi
The Civil Society Legislative Advocacy Centre (CISLAC), visited the Ministry of Environment and Forestry, Ministry of Health, and Ministry of Justice, in Gombe state, to discuss the adverse effects of tobacco and cigarette smoke on society.
Read Also: 301 Artillery Regiment Commander Vows to Tackle Regional Security Challenges in Gombe
The team, led by Solomon Adoka, Senior Program Officer at CISLAC, under the leadership of Executive Director Auwal Musa Rafsanjani, stated that the essence of the meeting is to raise awareness on the health consequences of smoking and exposure to cigarette smoke, especially in densely populated areas.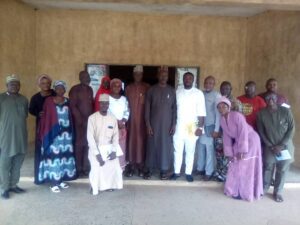 Mr. Solomon Adoka explained that, as a result of the organization's commitment to reducing the harmful effects of smoking in public places, bills were passed in the House of Assembly and signed into law by former President Goodluck Ebele Jonathan in 2015, prohibiting smoking in public places, to control tobacco consumption and also the effective implementation of tobacco control laws and regulations in Gombe state.

Despite tobacco products not being banned as narcotics, he urged the Ministry of Justice to establish stringent laws against tobacco companies and smoking in public areas due to their adverse impact on health and the environment.
Read Also: Media, Catalyst for Exposing Sharp Corrupt Practices – CISLAC
While at the Ministry of Environment, the Permanent Secretary, Mr. Abubakar Hassan, expressed the ministry's unwavering commitment to collaborate closely with the advocacy center, to mitigate the effects and ensure the implementation of necessary measures, pledging to advocate for these concerns to reach Gombe State Government to safeguard public well-being.
In his response, the Permanent Secretary, Gombe State Ministry of Health, Mohammad Jalo, expressed readiness to convey the information to Governor Muhammad Inuwa Yahaya and explore the way forward.
Similarly, the Acting Permanent Secretary Gombe State Ministry of Justice, Musa Sa'idu, expressed gratitude to CISLAC for their advocacy and sensitization efforts.
He assured that the ministry would work towards enacting laws that safeguard the rights of Gombe state residents against tobacco companies and shared a notable instance where the state government took legal action against a tobacco company for illegal cigarette sales, a case that has been ongoing since 2007 and is now at the Supreme Court.