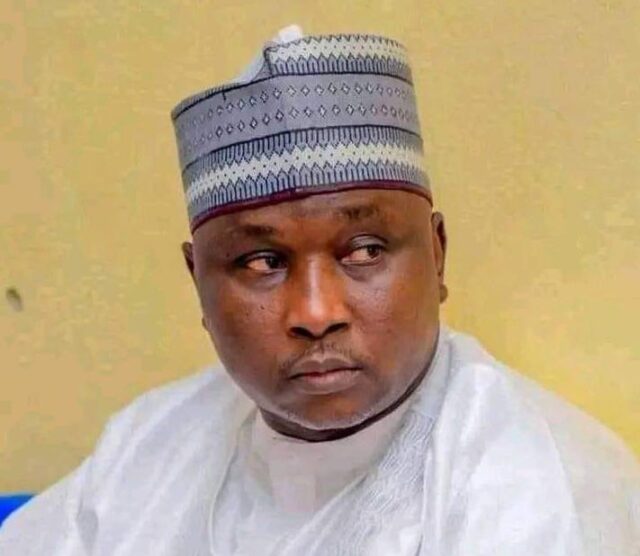 The National Chairman, All Progressive Congress, APC, Dr Umar Abdullahi Ganduje, has described the 9th National Assembly Majority Leader, Alhassan Ado Doguwa's Tribunal Victory as Victory of Rules of Law and changing games in the Democratic norms and principles in Kano.
Dr Ganduje, who Congratulates the good people Doguwa/Tudunwada Federal Constituency and Kano state at large over the Tribunal victory of Alhassan Ado Doguwa, Majority leader of the 9th House of Representatives, said that it's comes at a time the State was dominated by unpopular voices of NNPP.
"The Court vindicates, Alhassan Ado Doguwa as hero of Democracy and upholder of the tenant of rules of Law, who believes in legal adjudication and soon our stolen mandate would be retrieve just like that of Doguwa's", Ganduje boost.
"We commended the Court for upholding the popular Mandate of the people, because Doguwa victory at the Tribunal is victory for democracy and a plus for the National Assembly."
The National Chairman, reminded that the presence of Doguwa's in the green Chambers is seriously needed to put the National Assembly on its right perspective, insisting that his contributions to the wellbeing of the Country could not be quantified.
"When Ado Doguwa held swear as the Leader of the National Assembly with Femi as the Speaker, everyone saw good Leadership at play because of maturity and upholding to the tenant of the principles of rules of Law".
Dr. Ganduje than charged Doguwa to continue to serve his people with vigor and unwavering commitment.
It would be recalled that the states and National Assembly elections tribunal sitting in Kano has on Monday 23rd Dismissed the petition filed by the NNPP defeated candidate for lack of merits and lacks legal value.