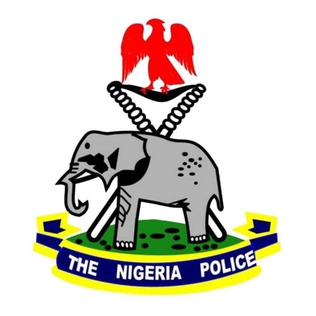 By Hassan Turaki
Four suspected thieves have been arrested while trying to sold sheep at Aujara Markets.
This was made known in a statement by DSP Lawan Shiisu Adam.
He pointed out that on 29th July, 2022 at about 1500hrs, a team of Policemen attached to Jahun Divisional Police Headquarters, apprehended four (4) persons with two (2) sheep and motor vehicle golf 3 salon with reg no. TGD 410 AA red in color, while trying to sold the said sheep at Aujara Market, Jahun LGA.
"During the course of investigation, the suspects confessed that, on the same date at about 0200hrs, criminally conspired among themselves, used the said vehicle and stole one sheep at Sabuwar Kasuwa and the other one at Takur site all in Dutse LGA"
The suspects are; Kabiru Abdu 'm' age 22yrs, Usman Ya'u 'm' age 19yrs, Tasiu Yushau 'm' age 19yrs, and Hadau Shehu 'm' age 20yrs all of Jigawa Tsada Dutse LGA.
Suspects will be arraigned to court upon completion of investigation.
Similarly he said on 29th 30th of July 2022, operatives from Taura, Babura and Gwaram Divisional Police Headquarters, raided Makwalla Taura, Babura Market and old Gwaram black spots.
"During the raids, following suspects were arrested and brought to the Stations; one Biniya Usman 'm' age 18yrs of Taura town, Ibrahim Musa 'm' age 18yrs of Kofar Kudu Qtrs Babura LGA, Hassan Sa'idu 'm' age 25yrs of Maigatari town, Naziru Mu'azu 'm' age 25yrs, Marwan Lawan 'm' age 18yrs, and Sailuba Mu'azu 'f' age 32yrs all of Kofar Arewa Qtrs Babura LGA, Yakubu Ado 'm' age 20yrs, Sani Musa 'm' age 45yrs, Yusuf Ali 'm' age 40yrs, Nasiru Ali 'm' age 20yrs and Rabiu Muhd 'm' age 38yrs all of Gwaram town, Gwaram LGA.
According to the spokesperson, exhibits recovered during the raid include: One hundred and sixty two (162) pieces of exol 5 tablet, Ninety five (95) pieces of D5 tablet,
Seventeen (17) pieces of Diazepam tablet,
Ninety eight (98) wraps of dry leaves suspected to be Indian Hemp, Sixteen (16) bottles of soak and die, Fifty four (54) robber solution,
Seven (7) pieces of tramadol capsules.
He further stated that Suspects will be charged to court to face the full weight of the law upon completion of investigation.
"Rigorous vehicular and foot patrols, raiding of criminal hideouts and black spots will be sustained throughout the State."