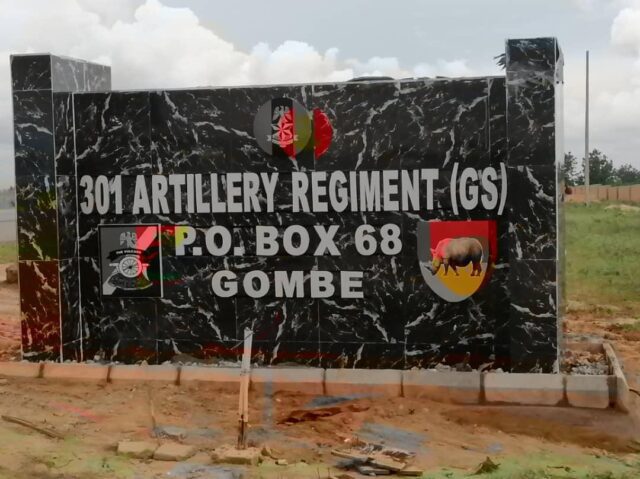 By Abubakar Abdullahi
The Commander of the 301 Artillery Regiment Gombe (General Support), in collaboration with the National Drug Law Enforcement Agency, is set to conduct a one-day refresher range classification exercise focused on small arms.
Captain MO Attah Assistant Director Army Public Relations 301 Artillery Regiment Gombe State (General Support) stated this in a statement.
Read Also: Gombe Govt Tasks Farmers, Herders on Peaceful Coexistence
He explained that the specialized training is earmarked for officers of the National Drug Law Enforcement Agency and is scheduled to take place on Friday, November 24, 2023, from 8 am to 6 pm at the military range in Malete – Liji Area, Yamaltu-Deba local government area, Gombe State.
Read Also: Army to appraise operational activities at COAS Conference
He maintained that "The primary objective is to enhance the weapon handling proficiency of personnel from the National Drug Law Enforcement Agency."
He added that as a precautionary measure, residents in the Melete – Liji range area are kindly urged not to be alarmed by the sound of weapons being fired and to refrain from approaching the area on the specified day.
"In consideration of the aforementioned, I am directed to kindly request your esteemed medium to disseminate this crucial information.
Read Also: 301 Artillery Regiment Commander Vows to Tackle Regional Security Challenges in Gombe
"Your continued cooperation is greatly appreciated. Please accept the assurances and warm regards of the Commander." Captain Attah stated.