The Kano State Governor Dr. Abdullahi Umar Ganduje has paid fines and compensation of 136 offenders in the various custodial centres in the spirit of eid-el-kabir celebration in the State.
BREAKING: Abduljabar: Court Orders Scholar's Remand in Police Custody
The Governor who was in the Medium Security Custodial Centre, Goron-Dutse, Kano, also gave N5000 to each of the released offenders as transport fare to their various communities.
He urged the offenders who benefitted from the gesture to repent from the sin they committed.
Group Conducts Medical Outreach at Kano Central Custodial Centre
He further advised them to refrain from criminal acts that may bring them back to the custodial centre, urging them to engage in productive venture to better their lives and that of the communities.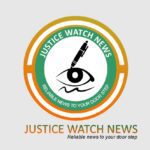 Welcoming the Governor to the custodial centre, the Controller of Corrections, Kano state Command, Suleiman T. Suleiman, appreciated the gesture.
Alternative DIspute Resolutions: Village Head Harps on self- Initiatives
He stated that the gesture by the Governor will go a long way to decongest the custodial centres in the state.
According to the statement by DSC Musbau Lawal K/Nasarawa, Command Public Relations Officer added that the Governor further donated Cattles, Rams and food items for the inmates to celebrate sallah.