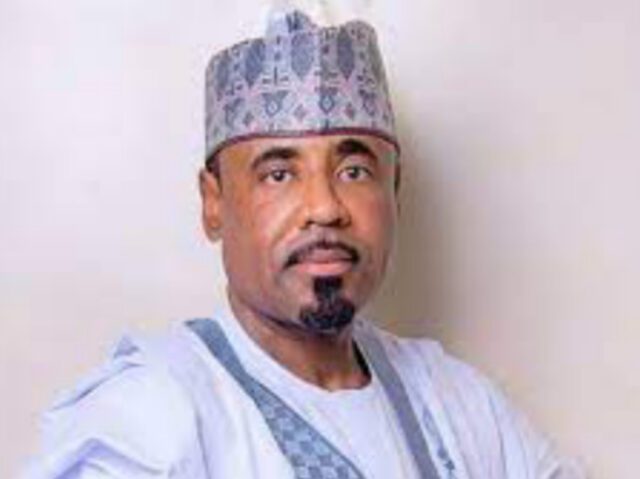 By Fatima Muhammed Gombe
It is politically criminal for anyone to take the path of lies all in name of politics, however at a time when the integrity of many are in short supply, it would be rather interesting not to find political criminals or mercenaries who are willing to slander the name of others for 'peanuts'. To them, deviation from the truth is a lifestyle they have chosen without repentance as fish will always live in water.
Read Also: KEDCO Becomes Epitome of Youths Development – Gwamna
For those who have made democracy so compatible with lies and deceptions should know that Dr Jamil Isyaku Gwamna is not just anyhow politician but first a citizen of Gombe State who had paid his dues towards the empowerment of citizens of the state in a manner that no one else had done in recent history.
Read Also: KEDCO's Mega Taskforce Uncovers 267 Meter bypass in Franchise
I read with utmost pity an article by one Anthonia Dadiya titled: Gombe 2023: A Response to Jamil I. Gwamna's Political Gambit." I like to say that it's quite embarrassing, if not totally disgraceful to say the least that at a time women are being called upon to help mould the society with truth and good conscience, Dadiya has chosen the route to perdition and progressing on that lane even with the speed of light.
It is he who pays the piper that calls the tune, indeed the tune of the payer is clear from the worthless article dished out by 'peanut' writer like Dadiya who is either too mentality unsophisticated to understand the true personality of Sardauna of Gombe or has only chosen to remain blind to truth and integrity.
Well to Dadiya and her payers, I am not surprised by your show of ignorance, lack of character and petty-mindedness to history.
In life, some persons are extremely poor that the only thing they can boast of is money and like Billy Graham would always say "When character is lost, all is lost," so to Dadiya and her paymaster, you are all losers.
Read Also: Alleged corruption: SSAEAC NEC impeaches Okonkwo as President-General
For those conversant with events, you will discover that Dr Jamil Gwamna's desire to govern Gombe State had been consistent and he is passionate about it; this is to continue what he had already started in terms of employing Gombe youths, empowering them and women as well as providing hundreds of persons with free foreign scholarship.
Accusing Gwamna of seeing politics as a do-or-die affair is nothing but a figment of the imagination of Dadiya's paymasters; a well scripted piece aimed at reducing the good image of Dr Gwamna in Gombe State. Nothing stops a leader from being consistent in wanting to serve the people if he has the passion and in any case many of the political leaders now and time past were consistent about their quest to lead and they sat for several elections until they eventually won, so why will Gwamna's own be judged do-or-die? I know the political weight of Dr Gwamna has remained a threat to those who feed fat on the resources of Gombe State and the enemies of the people and good governance and that has dislocated them from the truth.
Read Also: Alleged Police Complicity In Viral Video: Gombe CP Orders Full Investigation
Accusing Dr. Gwamna of undermining the Peoples Democratic Party (PDP) and party's leadership in the state is an unfair and wicked judgement of a leader who had long been contributing to the development and unity of the party at all levels. For those who still have good memory to remember, Dr. Gwamna during the build up to the primaries toured all the wards in the state to meet with grassroots stakeholders of the PDP in the state and the message was clear, "let's unite and make the PDP a formidable team towards securing victory for the party in 2023 and at the national level' that has been his choice words wherever he went during the activities that welcomed the primaries.
Read Also; Gombe Varsity Administers Matriculation Oaths to 5,083 Undergraduates
He also met with the leader of the party and other party bigwigs all in efforts to not just secure the candidature of the party but to help build a party that can wrestle power from the ruling party and deliver good governance to the people of Gombe, now if that and the recent effort being made to help galvanise support for the PDP is undermining the party, then Dadiya and her cohorts should be schooled on how to check correctly the meaning of words before going public.
When Dr Gwamna was crisscrossing the nooks and crannies of Gombe State, building the party and galvanising support for the party, where were some of the recent big names? Most of them were busy in Abuja running their personal or other dealings. Also, Dr Gwamna had carried out series of empowerment, skill acquisition trainings for women and different youth groups and issuance of foreign tertiary scholarship amongst others, where were the Dadiyas and her paymasters who have imprisoned their minds with hatred for Dr Gwamna.
I can tell you for free that Dr Gwamna is not the problem of the party but there are external forces with internal collaborators working to undermine the PDP and I think those who are working behind the scene in this regard may be winning the battle if the senseless piece from Dayida and her paymasters was taken to heart.
With the above, it is clear that Gwamna is concerned about the party's victory and even now he is still on that track no matter the weightless allegations being 'cooked' by Dadiya and her paymasters.
Dr Gwamna since returning to the party had worked so hard to unite and build the party following counsel from the party leader for Gwamna and other chieftains to do that; hence it is unfair for anyone sane though to accuse Dr Gwamna in that regard.
But one cannot really blame poor Dadiya, she needed to justify the "cowries" she had collected from her master to do a "neat" job; after all, payers deserve value for any penny paid for whatever job they seek.
For Dadiya and her colleagues in deception, I know that nothing can convince a man who doesn't want to listen, but this piece is to tell you all that Dr Gwamna whether you like it or not has got good support base in Gombe to help contribute towards the success of PDP in the state and at the national level and that cannot be taken from him or buried with cheap publications.
Fatima Muhammed can be reach via; [email protected]