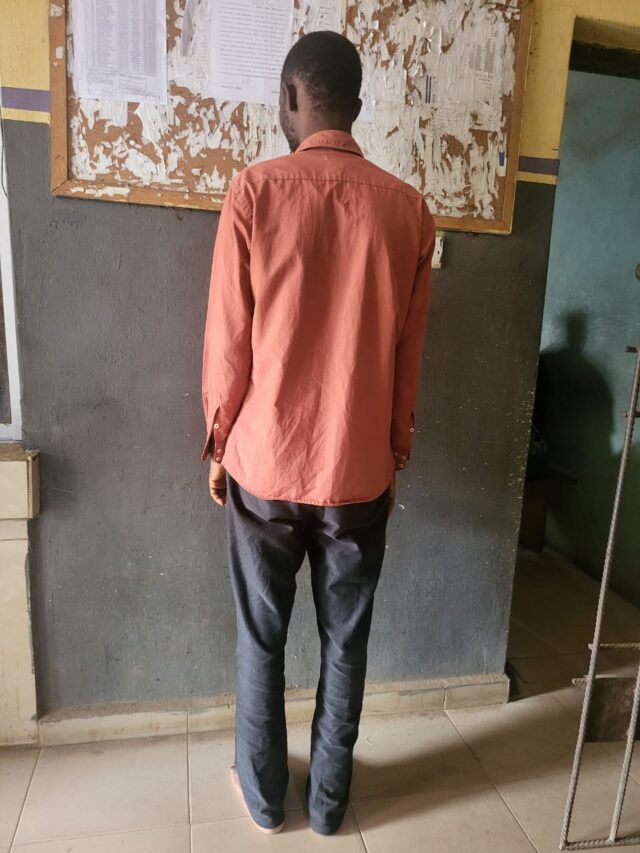 The Delta State Police Command has responded to a viral publication on social media regarding the alleged defilement of a 4-year-old child by Innocent Ezeukwu, the proprietor of Great Leader International School.
DSP Bright Edafe Command Spokesperson said to clarify the situation and prevent misinformation, the Command issued a statement outlining details that on October 5th, 2023, Mrs. Joy Chukwudi reported that she discovered a blood stain in her 4-year-old daughter's private part while bathing her.
Read Also: Delta Police Arrest 3 Suspected Kidnappers, Recover Cache of Weapons, Explosives
He also said the child alleged that "her uncle used school scissors to cut her on her private part."
He explained that in response to the complaint, the Agbor Area commander dispatched an investigative team to the scene.
The suspect, Innocent Ezeukwu, who is both the school owner and a male teacher, was arrested and taken into custody.
"Preliminary investigations included a medical report and an identification parade, during which the victim identified Ezeukwu as the alleged perpetrator.
"The medical report indicated the absence of a hymen in the victim's private part."
He revealed that while the Area Command in Agbor had concluded its investigation and charged the case to court, Delta State Commissioner of Police, CP Wale Abass, has directed that the case be withdrawn from the court and transferred to the State Criminal and Investigation Department (SCID) for a comprehensive investigation.
Read Also: Delta Police Provide Updates on Achievements from July 2023 to Date
He revealed that CP Abass assured the public and the victim's family that justice will be served.
He urged the public to remain calm during the ongoing investigation.
DSP Edafe noted that the Delta State Police Command is committed to conducting a meticulous investigation and ensuring that the truth is uncovered in this case of alleged defilement.