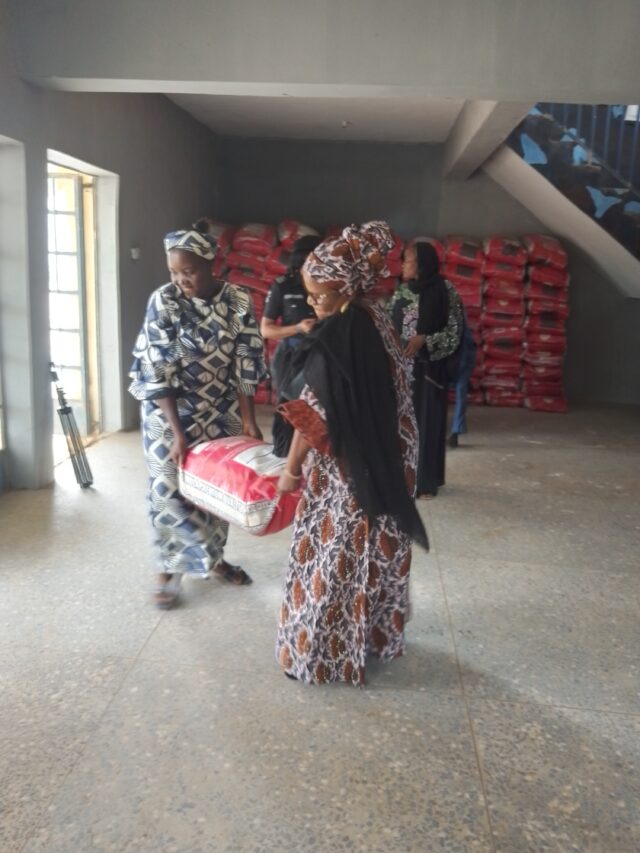 The Adamawa state police commissioner CP Afolabi Babatola on Monday, distributed pallatives material given to Command by Adamawa State Government.
Read Also: Police Foil Kidnap Attempt, Rescue Victim Unhurt in Jigawa
The CP in his generosity haven received the One Hundred and Fifty (150) bags of Rice, strategized a means of distribution to the most vulnerable members of the police family who happens to be widows and orphans of fallen heroes that passed on during the line of duties.
SP Suleiman Yahaya Nguroje Command's Public Relations Officer made this known in a statement.
Read Also: Fuel Price Hike: BUK Rolls Out Palliatives for Staff, Students
He said the police Boss thanked the Adamawa state Government for their continues support to the command and added that the command will not relent in its effort in securing the lives and property of the good people of Adamawa State.