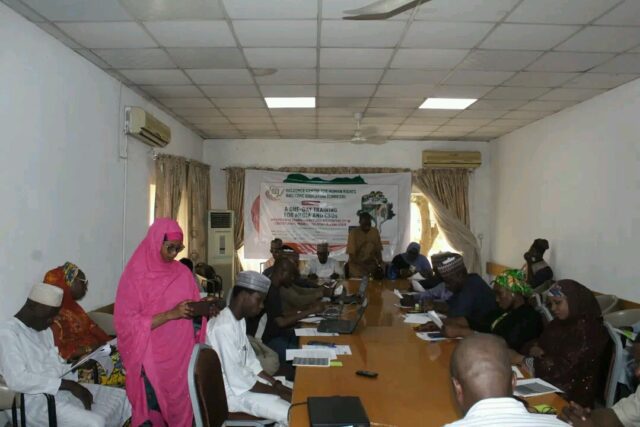 By Ayeeshat J Ahmad
An Non-governmental organisation, Resource Centre for Human Rights and Civic Education (CHRICED), has trained Journalists and Civil Society Organizations (CSOs) on fostering accountability in constituency project service delivery in kano state.
In his statement at the opening of the one-day event in Kano , Dr Zikrullah Ibrahim said the aim of the training was to equip relevant stakeholders, with information on constituency projects.
Read Also: National Action Plan on Human Trafficking: NACTAL Organises Workshop for 25 CSOs In Nasarawa
He added that the training was vital for effective delivery of critical social services, especially regarding constituency projects.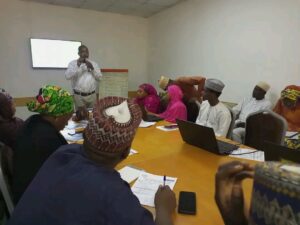 "Journalists and CSO's need to work closely by beaming the spotlight on the activities of government, especially programs on which the government expends public funds," he explained.
Represented by Programs and Communication Manager of the NGO, Mr Armsfree Ajanaku, the Director solicited for a synergy between the media and other stakeholders.
The synergy he explained, will result in mass coverage and information dissemination to reduce corruption.
The center he said that the accountability skills and capacities of media and CSO's, must be enhanced to face serious challenges posed by the lack of transparent and accountable governance.
He added that state and non-state actors must actively collaborate towards accountable and responsive use of resources for the collective well-being citizens.
The Executive Director further commended Independent Corrupt Practices and other Related Offences Commission (ICPC), for it's consistent efforts to track constituency projects.
Read Also: CSOs fault removal of sex education from curriculum
"The commission had empowered citizens by publishing project details on its website, just as it has been empaneling of a team of expert trackers, to archive the set goals." Ibrahim revealed.
In her  presentation, Bilkisu Ado Zango, a Journalist from Radio Kano,  highlighted the need for  media to change strategies in advocating for transparency and accountability.
Some of the participants pledged to promote accountability in constituency projects through reportage.
Justice Watch News gathered that about 35 Journalists and Civil Society Organisations took part in the one-day training, organized by CHRICED.
The training tagged "Fostering Transparency and Accountability in Constituency project delivery in Kano state", took place at Mambayya House in Kano.