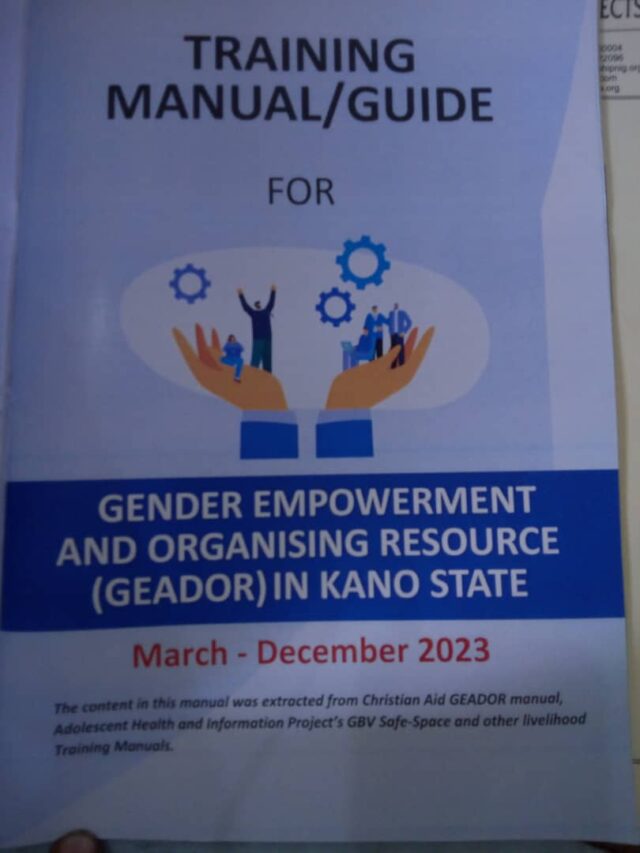 A non- governmental organization Adolescent Health and Information Projects (AHIP), with support from Christian Aid, has commenced a project, on Gender Empowerment and Development Organizing resource (GEADOR).
This is contained in a statement, by AHIP Director Project/Coordinator, Hajiya Mairo Bello, on Tuesday in Kano.
Read Also; NGO donates learning materials to Girls Secondary Schools in Kano
According to the statement, the project titled "inclusive action for adolescent girls education in Kano state" would cover girls schools across two local government areas of Nasarawa and Kano municipal.
"The intervention, seeks to improve school retention and completion rate, among adolescent school girls, to achieve the desired objectives" the statement said
The Director explained that the inclusive action for adolescent girls in Kano state, is a mechanism for ensuring the participation of vulnerable and marginalized groups.
"Groups would be taken along in decisions that affects their lives, through access to education and opportunities for improved life and well being"
The statement further revealed that Kano State Senior Secondary Schools Management Board (KSSMB), has approved the take up of the project in seven schools GGSS Festival road.
Others are GGSS, Hassana Sufi, GGSS Sharada, GGASS Gama, GGASS Gwagwarwa, GGSS Giginyu and GGSS Gandun Albasa.
Read Also: Girl Child Education: NGO Tasks Public, Philanthropists on Commitments
"Religious leaders, community, traditional rulers and all relevant stakeholders in the state were consulted before the implementation of the project.
AHIP, is an NGO established in 1989, and commenced full development programs for young people and women in 1992, focusing attention on health, social and economic issues affecting young people and women especially in Northern Nigeria.(NAN)