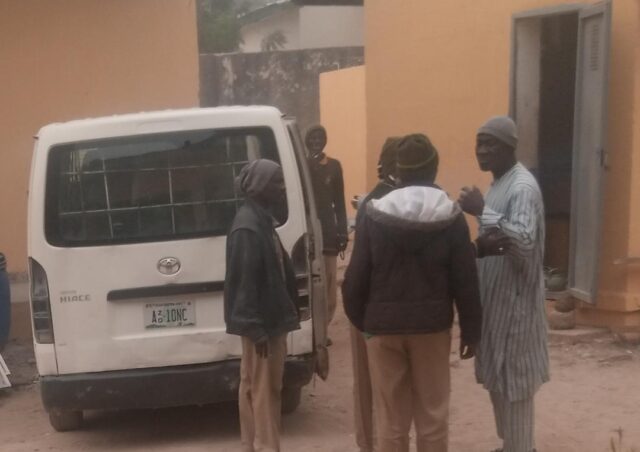 Kano State High Court presided over by Justice Nasiru Saminu on Friday convicted and accordingly sentenced one Rotimi Abe and 3 others to death by hanging, for killing one Alhaji Isyaku Muhammmad during an armed robbery incident at his residence located at Number 6 Masana Close, Hotoro Quarters, in Kano.
The four convicted Persons include: Rotimi Abe, Musa Babatunde (Danyarbawa), Kabiru Sule and Sunday Ofokwu.
Read Also: Defamation: Court Refers Ex Ganduje's Commissioner to Police Clinic
They were charged with the offences of criminal conspiracy, armed robbery and culpable homicide, offences which according to the Prosecution contravened section 97, 298 and 221 of the Penal Code.
To prove his case beyond any doubt, Prosecution counsel, Barrister Wada Ahmad Wada, Principal State Counsel, Kano State Ministry for Justice, called three witnesses, including wife and daughter to the late Alhaji Isyaku. He similarly tendered 17 exhibits
Rotimi and his three other accomplices defended themselves each.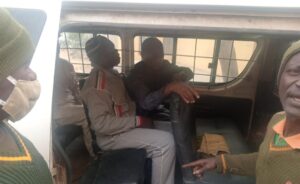 Earlier in her testimony before the Court, Maryam Isyaku Muhammmad, Prosecution Witness Number one (PW1) told the court that on 22nd April, 2002 she was sleeping in her room together with her cousin when the armed robbers stormed their residence.
Read Also: Alleged Armed Robbery: Court Adjourns for Further Mention
" They broke into my room and threaten to rape me and my cousin.
"They carried dangerous weapons, demanding money and jewelries from us,
"They instilled fear into our minds, we started praying aloud. One of them shouted at us and commanded that we should stop praying that God was not in our side that night. He continued that we should give them money if we need peace or to pieces our lives"
The witness told the court that Sunday Ofokwu 4th defendant was holding a gun and shot her father at close range in her presence.
She told the court that she held her late father while crying seeing him gasping with blood oozing from his face.
The witness also said she would not forget the person that threaten to rape and killed her father in her presence" PW 1 testified.
Read Also: Court jailed man to life imprisonment for commiting armed robbery
Also in her evidence, Prosecution Witness Number two, (PW2), a wife to the deceased told the court that on the 17th April, 2002 when she and her daughter watching NTA Network News, she saw some Armed Robbers being paraded before the Journalists in Nigeria Police, Force Headquarters, Abuja, in connection with the murder of Harry Marshall.
The witness said she quickly recognized the Robbers who stormed their residence Number 6 Masana Close Hotoro Quarters, killed her husband robbed them N1m including jewelries, and other valuable items, she noted that she reported the matter to police headquarters, Kano, the following day.
" On the 22nd April, 2002 when they stormed our residence midnight, they threaten to shot my leg and asked me jewelries"
In his judgement, Justice Nasiru Saminu upheld that the evidences adduced by both counsel during the cause of the trial, proved that the Prosecution has proved his case with overwhelming evidences.
" Pw1 is very intelligent, i strongly believe that she is witness of truth.
" I observed her very well, her demeanour was not shaken because she was telling the court what happen in her presence,
" What she told the court was pari material and almost identical with what she said to police during investigation 16 years interval.
" What the PW1 said corroborates with the evidence of PW2, her mother, their evidences were not contradicted by defense counsel".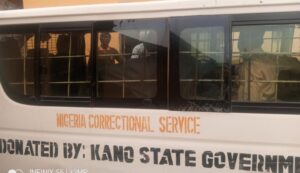 Justice Saminu therefore upheld that Rotimi Abe, Musa Babatunde ( Danyarbawa), Kabiru Sale and Sunday Ofokwu were found guilty for conspiracy, armed robbery and culpable homicide as charged by the Prosecution Barrister Wada Ahmad Wada.
He equally sentenced each of them to  life imprisonment for the offence of conspiracy, life Imprisonment for armed robbery and death by hanging for culpable homicide.
" I order that your necks to be hanged by the rope until you die. May God have mercy on you". He ordered.