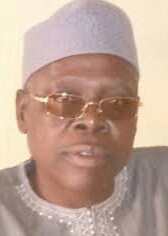 A Prosecution Counsel from Kano State Ministry for Justice, Wada A.Wada, Principal State Counsel has called Inspector Abdussalam Saleh an Investigation Police Officer, from the State Crminal Investigation Department (SCID) Bompai Kano, as Prosecution Witness number 1, (PW1), on the ongoing trial of alleged defamation of character against Abdulmajid Danbilki Kwamanda.
Read Also: Court reviews bail conditions ealier admitted against danbilki kwamanda
when the case reconvened on Wednesday for hearing, the IPO who investigated the case testified on his findings during investigation.
The Prosecution applied to tender the confessional statement of the defendant which the Defense counsel Barrister Tajudeen funsho did not object and consquently, the court admitted it in evidence and marked it Exhibit 1.
The presiding Magistrate adjourned the case to July 29 for continuation of hearing, were PW 1 will be cross examined by Defense counsel.
Justice Watch News earlier reports that on March 8 the Kano State Governor Dr. Abdullahi Umar Ganduje's ardent critic on radio Abdulmajid Danbilki kwamanda was arraigned before Senior Magistrate Aminu Gabari, over the allegations of defamation of  character, Inciting Public disturbance and Falsehood to Injurious comment against the personality of the Governor Abdullahi Umar Ganduje.
Read Also: 20 Year Old Arrested for Vandalising School Electricity Cables in Jigawa
Justice Watch News similarly recalls that the First Information Report, (FIR), said the defendant was during his radio program, allegedly said that Kano state Governor Dr. Abdullahi Umar Ganduje bribed National Caretaker Chairman of All Progressive Congress (APC) Mai mala buni, in order to facilitate the issuance of certificate to Alhaji Abdullahi Abbas as Kano Chairman of the party.
Acccording to the Prosecution, the offences contravened section 392 and 393 of the Penal Code Law.
Read Also: Danbilki: Absence of case diary stalls court to deliver ruling on bail application
Danbilki earlier pleaded not guilty to the allegations and was admitted the sum of N1 million bail with two reliable sureties.