By Abubakar Abdullahi
Inspector General of Police IGP Usman Alkali Baba has stressed the need to equip Police Public Relations Officers with dynamic strategic communication skills, with a view to managing information related to crime and criminality, and ensuring that the public is kept abreast of required information that will ensure public safety, peace and stability.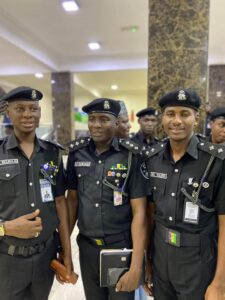 IGP Baba who was represented by the Commissioner of Police, Kano State Command CP Sama'ila Shu'aibu Dikko said the workshop will avail the participants with skills and expertise in communication.
He further stressed that, it will also enable participants to acquire advance relevant skills to give appropriate response to enquiries from both the public and the media on the reform agenda of the Federal Government of Nigeria.
He pointed out that the Workshop centered on understanding the road map to Police reform, noting that the workshop focusing on "Strategic Communication" holding from 21st – 23rd June, 2022, and was organized by the Presidential Committee on Police Reforms in partnership with UNDP and CLEEN Foundation.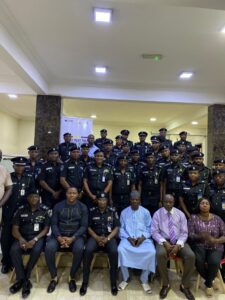 "The 3-days fully residential intensive capacity building workshop would also amongst other things impact Police Spokespersons positively, particularly in the areas of Police – Public partnership and Communication drives to improve criminal investigations, capacity building, community policing concept, and effective service delivery."
Read Also: 2023 Credible Elections: IGP Establishes Electoral Offences Desks Across Nationwide
The Police Boss, However maintained that, participants of the workshop must be reminded that, to succeed as Police image makers, they must be versatile and have deep theoretical and practical knowledge of all aspects of Policing, covering administration, operations, investigations, and forensics, amongst others.
"Therefore the quest to continuously seek for knowledge is necessary and its one of the integral objective of the workshop."
He urged the participants to take advantage of the workshop to interact and communicate with one another, share ideas, and expand your communication skills, especially in responding to topical issues relating to security and public safety as and when due.
Read Also: Jungle Justice: Report yourself or risk arrest, Police tells Musician
IGP Alkali Baba affirmed that, Nigeria Police Force under his leadership will continue to remain committed to Training, Re-training and Human Capacity development to meet the demands of dynamic society.
To further achieve this, he added, Nigeria Police will continue to partner with its important stakeholders like the UNDP, Civil Liberty Organizations, especially CLEEN Foundation, etc. to achieve the vision and mission statements of the Inspector General of Police.
"Once again, I welcome you to this historic event in Kano and I wish you a fruitful deliberations. On this note, it is my honour to declare this Workshop open." IGP further said.