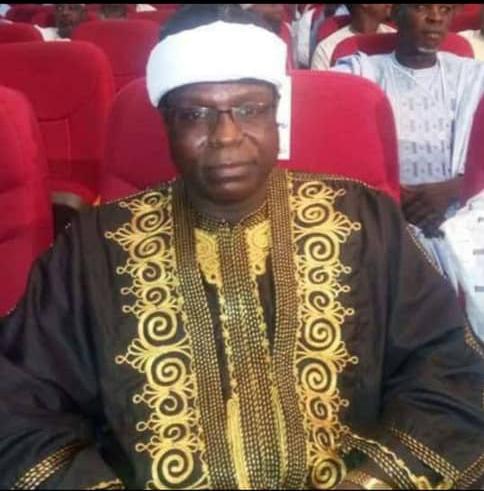 Kano State Shari'a Court of Appeal, Division 1, presided over by Grand Khadi Dr Tijjani Yusuf Yakasai has affirmed that Ahmad Adhama, a 15 year old boy is biological son  to one Adhama Kurna an Appellant in the case after denying his paternity.
Read Also: Muhuyi Versus Kano Assembly: Court Fixes 28th January, 2022 For Judgement
Dr. Yakasai, similarly ordered 80 strokes of cane against Adhama Kurna for defaming his ex-wife, Fatima Umar Dorayi as an adulterer.
The Appeal Court also ordered that Adhama Kurna to pay his ex-wife all what she spent on the boy from his birth to period of 15 years.
Justice Watch News gathered that the judgement of the court was upon a prayer by Fatima Umar, a mother to the boy, after her husband Adhama denied paternity of the boy, alledging that his ex-wife got pregnant when she made a 2 weeks travel to Republic of Chad.
Justice Watch News learned that earlier, a Shari'a Court sitting at Sabon Gari Kano, had sometimes in 2017 affirmed the paternity of Ahmad to his father, Kurna.
Read Also: Grand Khadi Tijjani Yusuf Yakasai: An 'Expose' of a Sharia Icon
After listening to both sides, the three man panel, led by Grand Khadi, Dr Tijjani Yakasai, Khadi Atiku Bello and Khadi Dalha Muhammad said it was injustice for Adhama to deny the paternity of his son after Fatima informed him about his pregnancy.
Grand Khadi maintained that in Islam if a husband suspect illegitimacy of his wife being pregnant, he must raise alarm first by either approaching court or inform his guardian and that of his wife, immediately.
" But when a husband didn't not raise alarm by challenging the pregnancy of his wife properly and continue to stay with her, he should accept the paternity of the baby, like at the instance case, when Fatima told Adhama of her pregnancy he denied it but continued to had marital affairs with her."
Read Also: Man to die by hanging in kano over football argument
The Court upheld that Ahmad Adhama, is a son to Adhama kurna, and was legally born, following a legitimate married between his father Adhama Kurna and mother, Fatima Umar Dorayi.
The complainant who resides at Dorayi Quarters Kano, told the court that they got married in 2006 and the marriage lasted for two months.
Speaking to Justice Watch News after the Judgement, Fatima thanked God for the judgement, saying" Alhamdulillah, today I have been exonerated from committing adultery, I have been suffering for 15 years, i didn't marry because of this case."
"A month after our marriage I traveled to Chad and spent two weeks only and  came back to his residence. Two months later I told him that i was pregnant.
Read Also: Defamation: Court Relaxes Bail Conditions Slammed on Kano Lawyer
" He said he was not responsible for my pregnancy and later divorced me, I gave birth to Ahmad 10 months after our marriage,"
Also speaking to Justice Watch News, Adhama Kurna said that he only spent 28 days, after their marriage with his ex-wife before he divorced her.
" She left my house and after two years someone told me he saw my former wife and I told him i divorced her.
" I won't accept the paternity of the boy, he is not my son.
" I will challenge this judgement at the Sharia Court of Appeal, the boy is not my son". Kurna said