The Kano State Commander, Vigilante Group of Nigeria, (VGN) Alhaji Ubale Barau Badawa says the group has arrested 1550 suspected hoodlums in connection with different offences in 2021.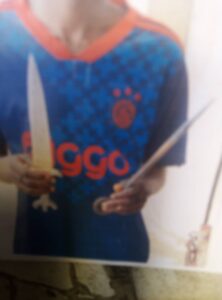 Alhaji Ubale Barau Badawa stated this to Journalists on activities of the Group last year.
The Commander, through his spokesman, Usman Muhammmad Dandaji, a Commander of the Group in Fagge LGA said the VGN in Kano had successfully arrested 16 suspected rapists  within Kano metropolis from January to December 2021 explaining that the suspects were handed over to police for investigation and prosecution.
He also said, VGN last year had arrested 860 suspected drug merchants and abusers in Kano and were equally handed to National Drug Law Enforcement Agency (NDLEA) Kano Command.
Read Also : Protection of Lives, Property: We're Poised to Support Security Agencies – VGN Commander
Badawa pointed out  that about 275 officials of the Group in Kano participated in a 5 days training and capacity building which conducted at Police Training College, Kaduna, a program introduced by Inspector General of Police with the view to enhancing capacity building among Vigilante Group in the country.
Ubale revealed that the Commandant General of the Vigilante Group of Nigeria (VGN), Navy Captain Umar Bakori Retired had visited Kano 3 times on familiarization visit and to assess the level of the state Secretariat construction projects which is being sponsored by Accountant General of the Federation, Ahmad Idris.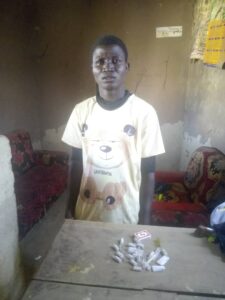 He stated that the Secretariat will be launch this year.
Read Also: Vigilante Group Arrests Member of Kidnap Gang in Gomo Forest.
Acccording to Badawa  VGN in Kano under his watch has cordial relationship with other security agencies, calling on Kano State Government and other Philanthropists in the state to support the group with the operational facilities aim at curtailing crime and criminality in the state and Nigeria at large.