The Chairman, Gama First, an NGO in Nassarawa LGA Kano Dr. Muhammmad Shehu Hussain has called on the public and other Philanthropists in society to support Girls Child Education which a view to promoting socio economic development.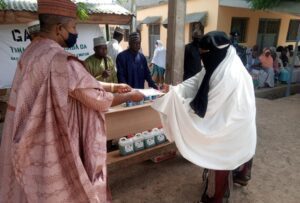 Dr. Muhammmad Shehu, a lecturer at Ahmadu Bello University Zaria, ABU made the disclosure during graduation ceremony and presentation of certificate of attendance to 60 students who participated in various education and entrepreneurship programs introduced and fully funded by Gama First.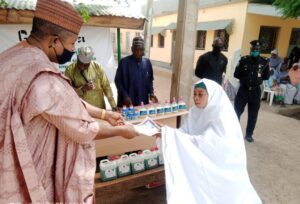 The Chairman also said the program was conducted under three categories namely: 9 months Basic Literacy, Junior Secondary School and 4 months training Fashion and Design.
Read Also: BBD Foundation Donates Modern Sewing Machines to Gama First Vocational Training Centre
He further said the aim of the program was to reduce too much burden on government, stressing that the time for over reliance on government is over.
Dr Muhammmad explained that educating a woman will be a panacea to societal immorality that bedevilling communities.
" When you empower and educate a single woman you educate the whole society" he further said.
He stated that Gama First will collaborate with Small and Medium Enterprise Development Agency of Nigeria SMEDAN to enhance socio economic growth of women in Gama Community.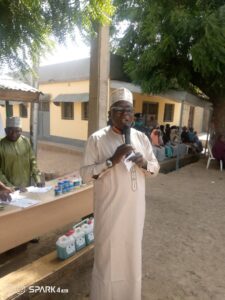 Read Also: BBD Foundation Donates Modern Sewing Machines to Gama First Vocational Training Centre
In his speech, the District Head of Gama, Alhaji Rabiu Muhammmad Isiyaku pointed out that Gama First under his domain will establish Foundation for Girl Child Education and Empowerment noting that record available to the Gama First revealed a remarkable improvement of Girl Child Education in Gama.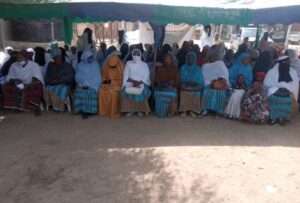 Alhaji Rabiu explained that Gama First was established to develop Education, Heath, Security and Provision of Water and securing other infrastructural Facilities in the area.
Also Read:Gama First Commissions Skills Acquisition Centre for Females
He explained that the Group is an NGO which include all indigenes of Gama, explaining that the group is being supported by its members to execute activities.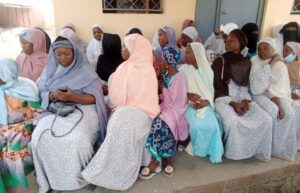 Also speaking, one the pioneer member of the Group Umar Muhammmad Babawo explained that the Basic Literacy program, Junior Secondary Education Tailoring and Fashion and Design were established on 16th August, 2019.
Mallam Babawo enjoined the Graduands to put practice what they learned.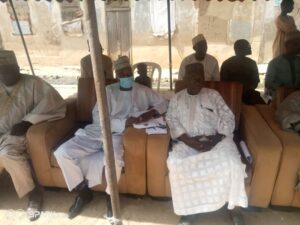 Earlier speaking, Hajiya Mairo Bello, founder of Adolescent Health and Information Projects (AHIP) an NGO expressed her happiness with the performance of Gama First, she stressed the significance of Girl Child Education in society with the special emphasis on skills acquisition.
Read AlsoWorld Food Day: "There is a need for more people to feed more people"
Hajiya Mairo called on Husbands to allow their wives be enrolling in Basic Literacy and Empowerment training, this according to her will enhance society as well as preventing social vices in society