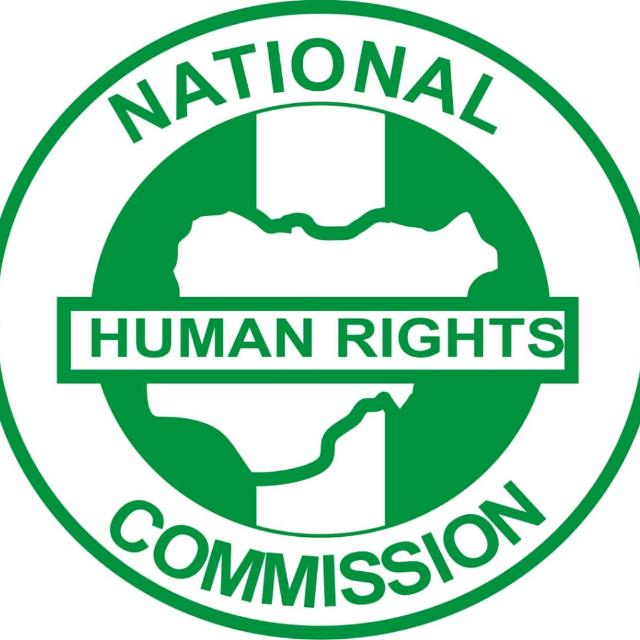 Kano State Office of the National Human Rights Commission in collaboration with other
key relevant stakeholders are billed to participate in the Nationwide 16 days activism with the view to ending violence against women in Kano and Nigeria as a whole.
Also Read: Gender Based Violence In Kano: NGO Proffers Solution on Menace
In a statement made available to Justice Watch signed by Shehu Abdullahi, State Coordinator, National Human Rights Commission said the theme of this year's activsm is "Orange the Worid: End Violence Against Women Now" commencing with flagging off of the campaign by Wife of the Executive Governor of Kano State, Hajiya Hafsat Ganduje on the 25th November and will eventually close with Rally to mark the "International Human Rights Day "on the 10th December, 2021.
Also Read Auto Dealer Arraigned for Fraud in Kaduna
The statement said that the team will pay advocacy visit to numerous stakeholders which include: Speaker of the State Assembly,
the State Chief Judge, Attorney General and Commissioner for Justice among many other stakeholders.
The statement however revealed that each year, from 25th November to 10th December, the International Community marks the16 days of activism on the Elimination of Violence against Women.
"That the period is used to raise awareness on violence against women and girls, promote rights of women and girls, while also advocating and energizing action towards the ending of such violence and promote human rights culture,"
Also Read: Misunderstanding Between Couples not a reason to undermine Child's Rights – NHRC
"Violence against women and girls is a human rights violation that impacts on, and impedes progress in many areas of their lives, Including poverty eradication (SDG1); Zero Hunger (SDG 2); Good Health (SDG 3); Education (SDG4); Gender Equality (SDG 5) and Peace and Security (SDG 16)."
Also Read Gender Based Violence In Kano: NGO Proffers Solution on Menace
The statement pointed out that, one of the main contributing factors to Gender Based Violence is the deliberate misunderstanding of women and girls human rights violation and the
generalized society's approval of cultural practices and attitudes that violate Women and girls' rights.