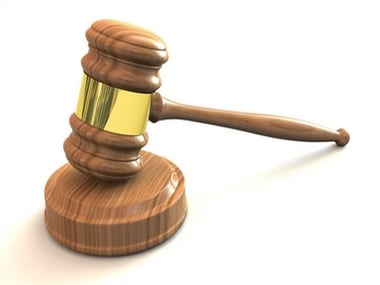 Kano chief magistrate court has ordered the detention of a legal practitioner, Hashim Fagge.
The lawyer who is standing trial before the court, for publishing a video content that went viral on social media handles, the prosecution had dragged him before the court, alleging that the video defamed the person of , Kano state commissioner of religious affairs, Muhammad Tahir known as Baba Impossible.
Also Read:Appeal Court Substitutes Death Sentence By Stoning To Eleven Years Imprisonment
On his arraignment, the court presided by chief magistrate, Hauwa Minjibir had admitted barrister Hashim to bail.
The court cautioned him to refrain from any act that will infringe on his bail conditions, which included shuning a repeat of his initial alleged offence contained in the charge sheet, filed against him, before the court.
When the matter came up for further mention prosecutor, Lamido Soron Dinki informed the court that the defendant had violated his bail terms.
The prosecution aired the newly recorded video content before the court, alleging that it was recorded and circulated by the defendant , through his social media handles, wherein he was referring to himself in local parlance as "untouchable."
The court having been satisfied with the fact that the fresh video originated from the lawyer, ordered that Hashim Fagge should be remanded in prison custody till the next adjourned date.
Kano Reporters