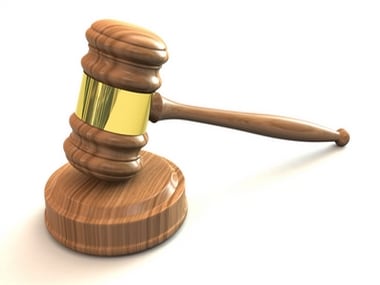 A High Court in Ibadan presided over by Justice Bayo Taiwo on Friday ordered an internet fraudster, a.k.a Yahoo Yahoo boy, Adewale Tosin, to sweep the court premises for six months.
Also Read: Alleged N3b: Court Remands Ex-NSITF Chairman, In EFCC's Custody
Justice Taiwo, sentenced Tosin after he pleaded guilty to defrauding an American man, Lylian Zamarippa of the sum of 2,400 dollars while pretending to be a female with the name, Zielone Nyson.
Justice Taiwo also  ordered that the community service would be observed by the convict from 8.a.m to noon every working day.
"The convict will serve two years imprisonment if he fails to show up for the community service or arrives late on any of the day, even if it occurred at the last day of the service.
Also Read: Interim order: Court Orders Kano Speaker, Others to Appear
"The convict must refund the 2,400 dollars to the victim and forfeit his SUV car, laptop and iPhone to the Federal Government," the judge held.