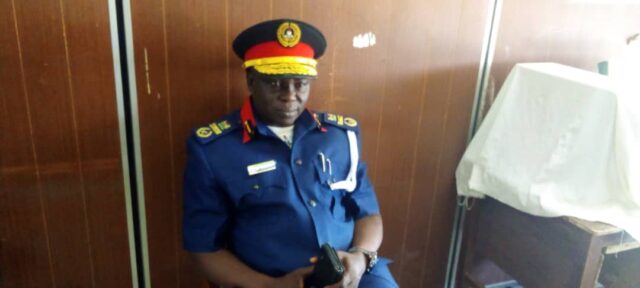 The Nigeria Security and Civil Defence Corps, (NSCDC) has established New Zonal Command Headquarters, in Kano named Zone 'N'.
The Kano Zonal Command of the Corps include Kano and Jigawa State Commands.
In a statement by DSC Ibrahim Idris Abdullahi, Zonal Public Relations Officer of the Corps said The newly deployed Zonal Commander, Assistant Commandant General, Professor Iliya S Dongs has already reported and assumed duty.
NSCDC Jigawa Command Commisrates With Journalists Over Death of Chairman
The statement also said the new Zonal Commander, ACG Iliya S Dongs has been an experienced Civil Defender, having served in different capacities in the Corps as Chief Provost, Civil Defence Academy, Sauka, Abuja, Head of Departments of Operation and Administration in various State Commands, Provost (Commandant) NSCDC College of Peace and Disaster Management, Katsina among others.
" The new Zonal Commander, addressed personnel at the Command's headquarters, Kano, directing them to be more serious in discharging their statutory mandates and as well as work hand in hand with other services and stakeholders with a view to surmount prevailing security challenges in the country."
Petroleum adulteration: NSCDC arrests four suspects in Edo
The statement explained that the ACG pleaded with good people of Kano to cooperate with Civil Defence and by extension other security outfits in the state so as to achieve the desired goals of maintaining peace and order.
It stated that the ACG, Professor Ilya will soon embark on familiarization visits to sister security agencies and stakeholders in the state.