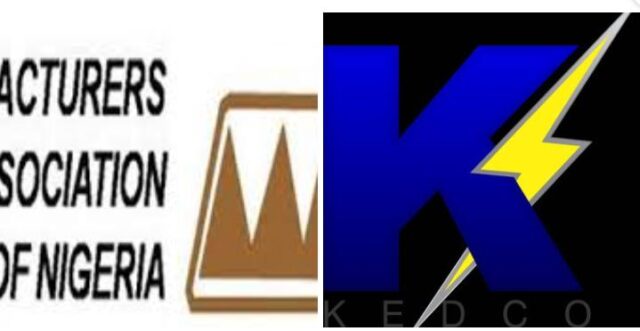 The Manufacturers Association of Nigeria ( MAN) Kano, Jigawa Branch has called on the Federal Government of Nigeria to unify tariffs all over the country by increasing the tariff in Lagos to be the same with other Regions geared toward balancing up competitiveness among manufacturing companies in the country.
This was contained in a statement jointly signed by Alhaji Kabiru Musa Adamu, Chairman Sharada, Challawa and Alhaji Sani Hussaini Saleh, Chairman, Bompai, Jigawa of the Association.
The statement urged Federal Government to create Equalization Fund as it existed in Petroleum Sectors where the price of PMS is the same in all parts of the country through the equalization fund.
The statement reads: " on behalf of the Manufacturers Association of Nigeria ( MAN), Kano, Jigawa, Branches. We would like to categorically state the electricity tariffs disparity between Kano and Lagos continued to widen from the time Federal Government privatize the power sector, the Manufacturers in Kano and other places now pay N13:00 per (KWA) higher electricity tariff than Lagos which resulted in high cost of manufacturing in Kano than the product manufactured in Lagos.
" Also worthy to note is that, the industrial sector pays higher electricity tariff than commercial and residential consumers, that negatively contradicts the effort of Nigerian Government to change the economy from defendent on oil to industrial and based".
The statement noted with dismay the way and manner Kano Electricity Distribution Company ( KEDCO) is relating with its major costumers who are members of MAN in Kano and Jigawa whenever it comes to any engagements with its stakeholders.
In the statement, MAN decried that it recently recieved a short notice of the stakeholders meeting held on 21 September, 2021.
" The recent Town Hall Meeting which was held on 2nd September, 2021 where notice was recieved less than 24hrs to the event which our members complain bitterly such treatment.
However in a statement by Ibrahim Sani Shawai Kano Distribution Company KEDCO Spokesman on Tuesday tagged ' Press Release
In response to press release of Manufacturers' Association of Nigeria (MAN)' said KEDCO has always held its customers in high esteem, as they are the primary reason for KEDCO's existence.
Shaiwa also said MAN members are our priority customers as their well-being and competitiveness brings about economic activity in the region and provides jobs to thousands of people across KEDCO's license area.
KEDCO decries increasing meter bypass as 17, 000 customers shun vending in 7months
He maintained that KEDCO has been trying its level best to rationalize tariff for industries in its area, as it realizes the critical aspect of the cost of electricity for industries. We have been interfacing with the FGN to bring about a change in this tariff anomaly by reducing the level of cross-subsidy and increasing the supply of power to KEDCO's license area.
"It is crucial to note here that although KEDCO's allocation of the national grid is 320 MW based on average generation – KEDCO receives an average of just 240 MW to distribute to its customers due to constraints on the part of the grid – owned, operated and managed by TCN.
" Recently, KEDCO has received approval from the FGN and the CBN to avail of loans to provide TCN with the much-needed investment required to upgrade their facilities and lines in order to improve the supply capacity even beyond the normative 320 MW.
Court Orders NIC Judge Enter Defence in N25m Trespass Sue Against Him
"The results of these investments in the TCN network and KEDCO's own downstream distribution network would be seen shortly in 2022-23.
He stated that KEDCO expect that the outcome of such improvements will be appreciated by their customers – who will not only see a massive improvement in supply (both quantity and quality) – but also feel the economic benefit of a much lower tariff.
Responding on the Town-Hall meeting late issuance of notification, Shawai explained that the meeting was conducted by KEDCO to interface with its premium industrial and commercial customers and was well-attended with over 150 customer representatives in attendance.
Police Parade 39 suspects of various crimes across the country
" We believe the we gave ample opportunity to all representatives to put up their grievances before the top management of KEDCO.
" The management of KEDCO would like to assure all its customers (including members of MAN) that we are doing our utmost given the present circumstances – to attend to all the issues presented before us.
"We would also like to assure the representative of MAN that they are free to seek an exclusive audience with KEDCO's top management and KEDCO would be happy to grant them such an opportunity to discuss various issues and arrive at an amicable solution. The statement further explained.