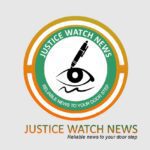 The Voice of Northern Nigeria Student (VONNIS), a Non Governmental Organisation, NGO, has awarded the Executive Director, Community Support And Development Initiatives (CSADI) Hajiya Zainab Ahmad Suleiman with the prestigious Ahmadu Bello Sardauna Platinum Leadership Award of Excellence in recognition of her outstanding performance in developing humanity particularly students.
Breastfeeding, the most important aspect of human nutrition – CSADI
Speaking to Journalists after the Award presentation, the Chairman of the Group Ambassador Ahmad Muhammmad said that the Union agreed to award Hajiya Zainab after identifying her outstanding leadership qualities, passion and commitments in developing youths particularly women.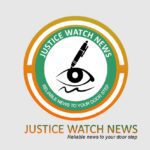 The Ambassador pointed out that the discreet research made by their Union has revealed that the Executive Director has series of innovations under her NGO CSADI which empowered many youths in both rural and urban centres of Kano State.
Gender Based Violence In Kano: NGO Proffers Solution on Menace
" Hajiya Zainab has been a strong pillar to her immediate environment, she is Philanthropist per excellence, the relationship with her immediate environment is very impressive and cordial."
The Chairman noted that the SCADI's Intervention in Maternal Mortality, Nutrition, Anti Malaria, HIV/AIDS Awareness Campaign, skills acquisition program to orphans among many other engagements made VONNIS to chose hajiya for this year's award noting that she was the only person selected in Kano this year.
Anti Corruption Group May Sue Adoke, Asks NBA to Sanction Legal Team
The chairman explained that their union has over the years selected people from different parts of Northern Nigeria and award them to encourage to do more in serving the humanity.
Ambassador Ahmad stated their Union has representatives in 19 States of Northern Nigeria and the main objective of the Union is to promote the activities of students.
In her Speech, The Executive Director, Community Support And Development Initiatives CSADI Hajiya Zainab Ahmad Suleiman assured that the award encouraged her to do more in doing good to children, women, downtrodden and less privileges in society.
Kano Missing Children: Court to Deliver Ruling on Bail Application
She said she was shocked when she heard about the award.
" I can tell you I'm absolutely shocked and nervous when I heard about the award.
Because Association will award you and asked for money. Sincerely Speaking i don't know them no body asked a single kobo. No body asked about my citation or my history prior to this day. I want want tell you that I'm extremely happy and this award is another success story for me and my staff."
Justice Watch News gathered that Hajiya Zainab Ahmad Suleiman was a reciepient of National Merit Award (MFR) during Civilian Administration of President Olusegun Obasanjo