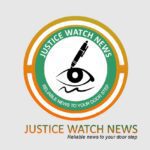 The Kano State High Court presided over by Justice Ibrahim Umar has restrained Alhaji Tajuddeeen Aminu Dantata,( the Chairman Kano Turf Club) and Northern Turf Club Authority from holding or organising any horse racing in kano on 14th and 15th August, 2021 or any date pending the hearing and determination of originating summons.
Court Restrains KNUPDA, Bureau for Land Management from Erecting any Structure in Kantin Kwari Market
Justice Umar granted the interim order upon an ex-parte motion by the Applicant himself Barrister Bashiru Ibrahim with accompanying 11 pharagraphs affidavit and duly sworn to by himself.
Kano Missing Children: Court to Deliver Ruling on Bail Application
Justice Ibrahim Umar consquently ordered that leave to be serve to Northern State Turf Club Authority through Alhaji Tajuddeeen Aminu Dantata.
According to the order sighted by Justice Watch News Kano state Government is included as 3rd responded.
The Court adjourned the case to 6th October, 2021 for the hearing of motion on notice.