Gama First, a Community Based Organization in Nassarawa Local Government Area in Kano State has awarded the Principal of Ahmadiyya College Kano, Dr. Munawwar Ahmad Qayyum for his contributions towards the development of Gama Communities and Kano State at large.
Presenting the certificate of honour to the principal, the Chairman of Gama First, Dr. Muhammad Shehu Hussein a Lecturer from Ahmadu Bello University Zaria said the Association on behalf of all the communities have resolved to honour Dr. Qayyum for his selfless service to Gama Communities.
The Chairman also stated that Ahmadiyya College under the watch of Dr. Ahmad Qayyum has brought a lots of happiness and joy into the minds of downtrodden in Gama.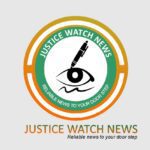 " We are here to expressed our appreciation to the principal of Ahmadiyya.
The College is not only centre for Learning  but also excelled in humanitarian activities over the years.
" Our people have been benefiting from this college more than any other community in Kano State. It is high time to show our appreciation."
" Many of our people attended this school  since its inception.
We present this award to Dr. Qayyum to say thank you,"
Dr Shehu stressed the need for for parents in Gama to intensify effort toward ending the menace of drug abuse, begging and all other forms of criminal activities.
" I want encourage our people to consider child enrollment in school as the best way to curtail all societal problem bedevilling our communities "
He explained that Gama First included all sons and daughters from various communities within Gama Village Head Domain.
He further explained that the NGO established various committees such as: Environment, Health, Publicity, Security including that of education to fine tune modalities geared towards improving education, stressing that education has a been a backbone to every society.
Dr Muhammad also called on members of  community to contribute their quarter in educational development saying society will not excel with nonchalant attitude towards education.
In his response, the principal, Ahmadiyya college kano, Dr. Munawwar Ahmad Qayyum expressed his happiness over the honour by Gama communities.
He stressed that even though, he received series of award but described the one presented to him by Gama First  as so special, his words:  " receiving award from host community is an attestation that they are satisfying with what we do as  corporate entity, On behalf of myself, my family, staff and above all, Ahmadiyya Foundation thanks Allah for this great history we made today. We also thanks Gama First for identifying our commitments.
He maintained that the college has cordial relationship with Gama community as  host community.
The Principal, pointed out that Ahmadiyya has been in humanitarian services not only in Kano or Nigeria but across the world.
" We provide qualitative education at affordable rate.
We drilled boreholes to communities with scarcity of water, we sponsor the treatment of people with eye problem all these gesture as part our contribution to humanity,"
" Our Students have made history in series of competitions we participate from academic, Science, Sports, Qur,an recitation.
" We represented kano in series of competition, we also represented Nigeria in global competition took place in South Korea".
Qayyum added that the award will encourage him and entire staff of the college to do more in serving humanity.
Other Pictures During the Event
[contact-form][contact-field label="Name" type="name" required="true" /][contact-field label="Email" type="email" required="true" /][contact-field label="Website" type="url" /][contact-field label="Message" type="textarea" /][/contact-form]