Nigerian Security and Civil Defence Corps NSCDC, Kano Command said it has arrested a staff of Kano State Agency for Mass Education, Abubakar Jibril, 33, over alleged sales of appointment letter to job seekers in Kano State.
Parading the suspect at the Corps Headquarters in Kano, the Public Relations Officer, DSC Ibrahim Idris Abdullahi said the suspect a resident of Dorawar Na,abba, Layin Sabon Gari in Dawakin Kudu LGA was arrested while defrauding innocent members of the public.
Abdullahi also said during preliminary investigation the suspect confirmed that he downloaded referee form from the Corps' website and selling it to his victims at the cost of N10 each.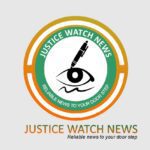 " During investigation he lied to us that he was instructed from the Office of Secretary to the State Government SSG to provide employment of NSCDC to the public"
The NSCDC PRO alledged the the suspect told the public that after he secured job for them he will provide transportation to all of them to training ground in Jos, Plateau State.
Democracy Day: NSCDC Mobilises 50 Armed Personnel to Ensure Peaceful Celebrations in Kano
Speaking with Journalists, Abubakar Jibril said he engaged into such dubious act to reduce the debt burden on his shoulder, he urged the command to forgive him.
NSCDC called on the public to avoid falling into the hands of scammers noting that no vacancy in the Corps at the present time
" We urged members of the Public to be wary of job scammers. We don't engage any consultant or agent during our employment exercise".
NSCDC Promotes 159 Officers In Kano
Ibrahim said the command will arraigned the suspect in court as soon as investigation is completed.