The Nigeria Police, Community Policing Agenda has appointed Kano state governor, Dr Abdullahi Umar Ganduje as a National Patron of the association sequel to his policies and efforts in strengtening and promoting community policing in the state.
This was disclosed by the National Secretary of the association, Ambassador Ibrahim Baka Aboki, when the national body paid a courtesy visit on the governor, at Africa House, Government House, Kano, Wednesday, during the state Executive Council meeting.
Presenting the Award, Aboki said "This is a man of honesty, integrity and philanthropy, the able and amiable dynamic leader and a goal getter. The security champion. We are presenting to you, an Award and a letter as a National Patron."
Community Policing: Ganduje Inaugurates 704 Police Special Constabularies In Kano
"We are in Kano before His Excellency, Dr Abdullahi Umar Ganduje and his cabinet for the presentation of National Patronship Certificate by the Nigeria Police Force Community Policing Agenda/Build Nigeria Project, headed by DCP/SC Muhammad Bello Dalha," he said.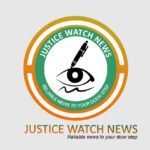 In explaining Project Build Nigeria to the governor, he said the project is aimed at promoting police community partnership, problem solving as well as organisational transformation.
"This particular nomination is in consideration of your gigantic influence as a leading Nigerian remarkable achiever unassailable forerunner, unforgettable donor in the social and physical will of the entire Nigeria.
Hence we duly acknowledge your pivotal role in pioneering, promoting, and consolidating all security formations, security agencies, special constabularies (CPOs). And youth empowerment initiatives and corporate social responsibility undertaking in Kano and Nigeria at large," as he explained reasons behind the nomination.
In his remarks, governor Ganduje said, "What we do in Kano is, when we have challenges, we turned them into opportunities."
"We started with Police/Civilian relationship, then we came to community policing. We have community policing at different levels, that is village level, ward level, local government level, Emirates level and state level," he explained.
Fear God in Your Conduct, Commandant Urges New Special Constabularies
To further show how committed the state is in strengthening community policing, he reveals that, "Apart from 16 young people we chose from each and every local government of the 44 local governments for Constabulary training, we have others who are also tipped for such training."
He urged them to use their platform for the security of the state and the nation in general, pointing out that, "We put solid foundation for the good security of our state".
[contact-form][contact-field label="Name" type="name" required="true" /][contact-field label="Email" type="email" required="true" /][contact-field label="Website" type="url" /][contact-field label="Message" type="textarea" /][/contact-form]